Doodle et CinéTransat
Dans le cadre de la Coupe du Monde de Foot, Doodle a lancé une campagne de promotion pour essayer d'attirer de nouveaux utilisateurs. Le résultat était mitigé mais mieux qu'il y a 4 ans.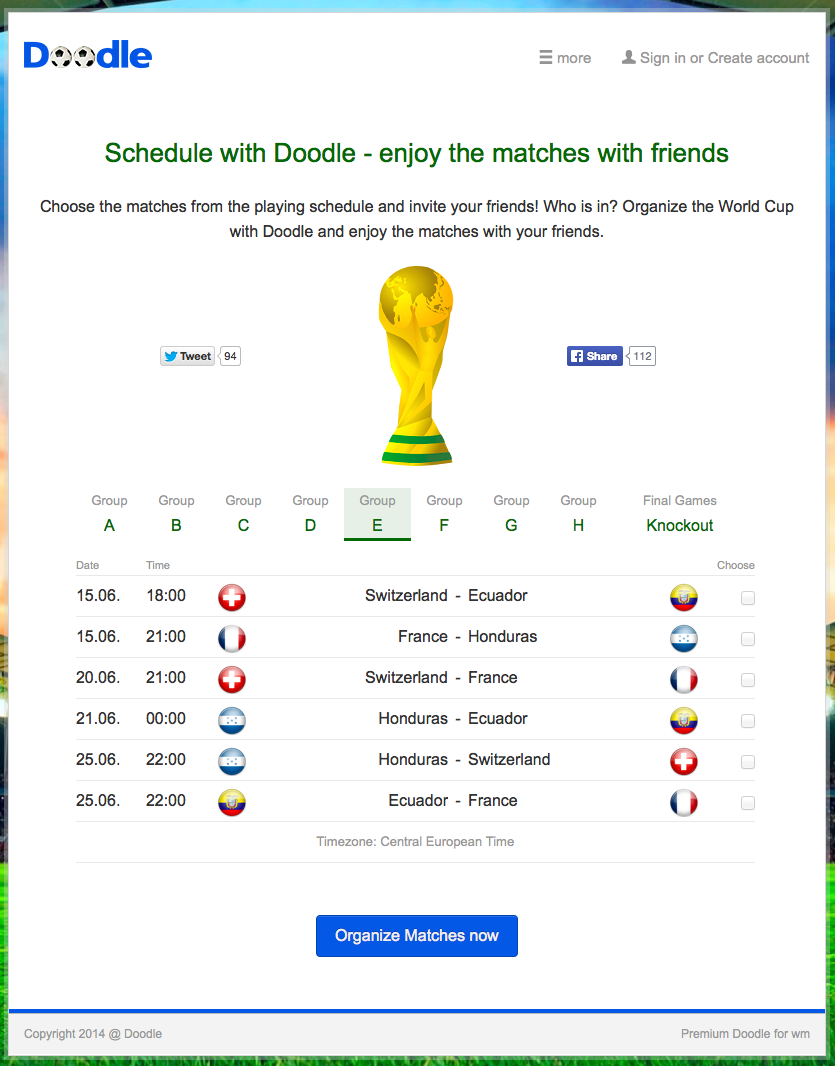 Le processus de création de sondage utilisé pour la campagne de promotion est en réalité une fonctionnalité de Doodle – The Wizard of Doodle – documentée sur le site. J'ignorais son existence et j'ai voulu essayer de l'utiliser pour un événement que j'apprécie particulièrement: CinéTransat.
J'ai donc passé 2 parties de soirée devant des matchs de Coupe du Monde à créer un micro-site grâce auquel on peut choisir les films qu'on veut voir, puis inviter ses potes. J'ai même ajouté des prévisions météo en utilisant openweathermap.org. Malheureusement The Wizard of Doodle ne fonctionne pas sur mobile, alors que je m'était donné la peine à rendre ma page responsive. Ni le Product Manager, ni le CEO de Doodle estiment qu'il s'agit là d'une priorité. Dommage.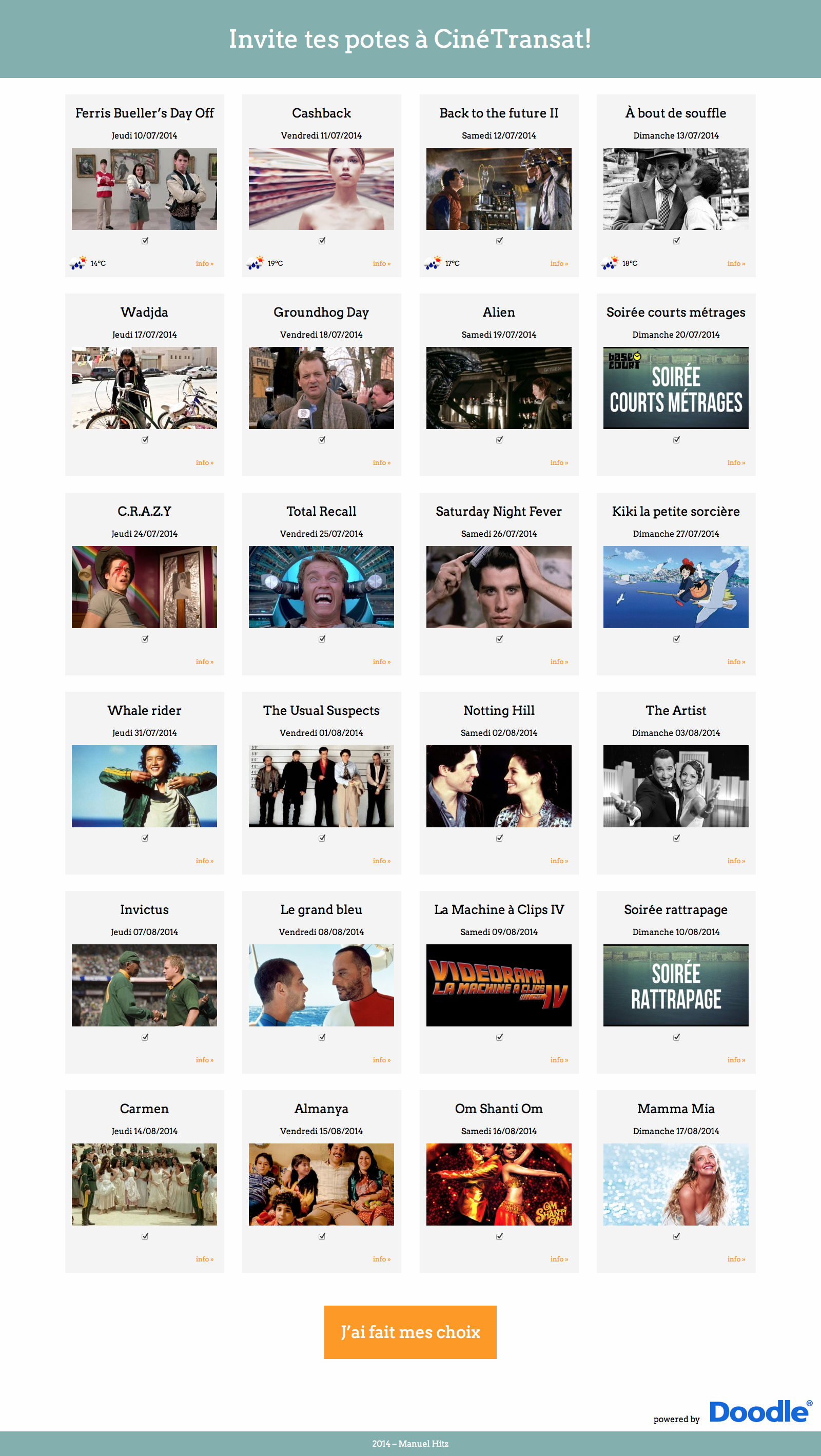 Le code source de ma petite expérimentation est disponible sur mon GitHub.