LEGO tools
I wish I had the patience and the talent to be a good LEGO builder. And I wish I had the raw material too, because I guess you need a shit ton of LEGO bricks of all kinds. So instead of building awesome pieces1, I sometimes make little tools for my every day life.
iPad stand
When I got my iPad 1, I had the idea to make a minimal stand. It's not very nice, but it is obviously hidden behind the iPad. I just made sure that the two little parts that are actually visible are as discreet as possible. I'm sure you could find many flaws in the design, but it suits my needs perfectly, which is the whole point.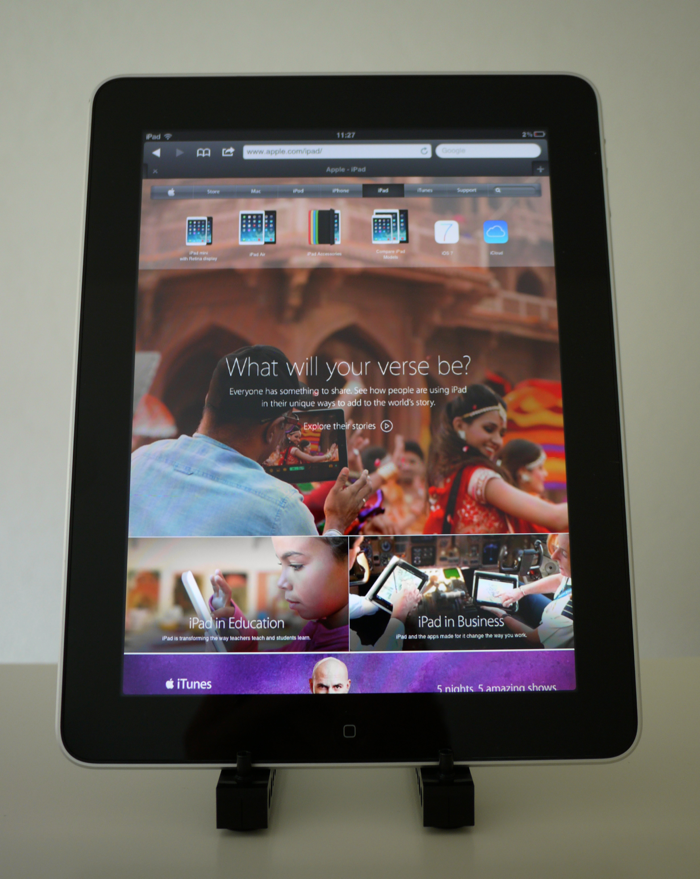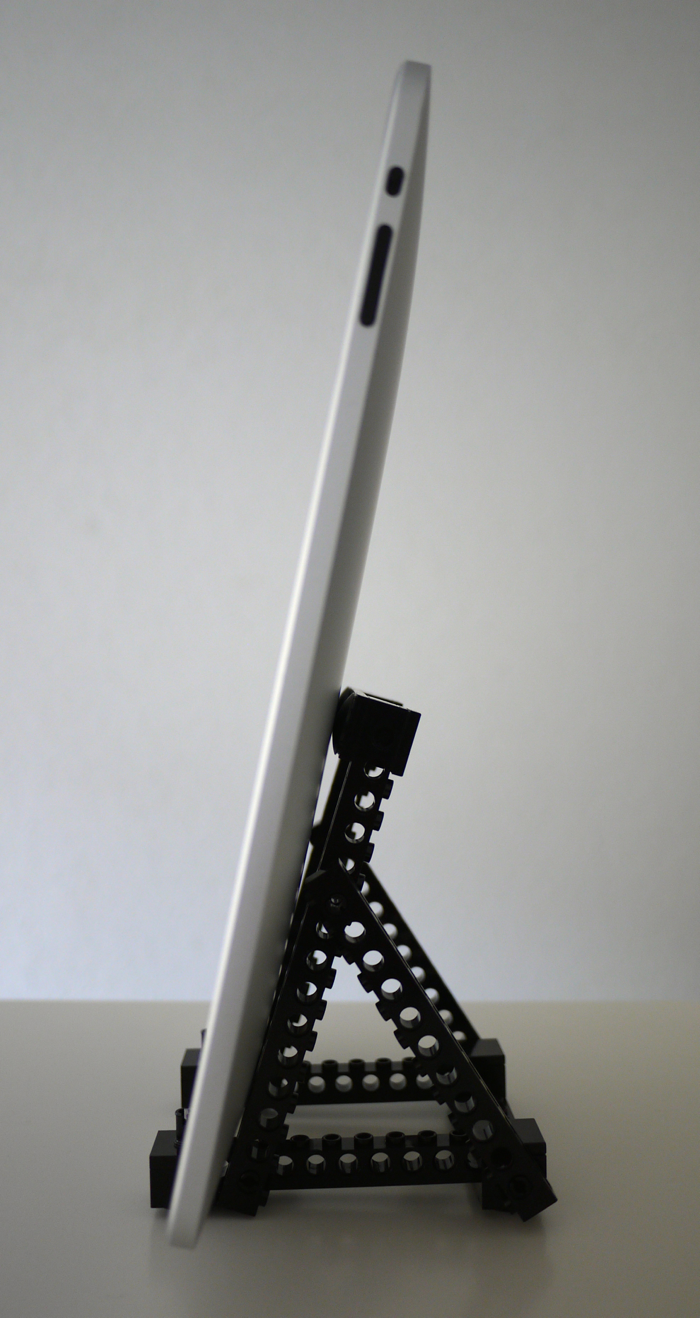 I initially made the stand for the iPad 1, but it works perfectly, if not better, with the iPad Mini as well.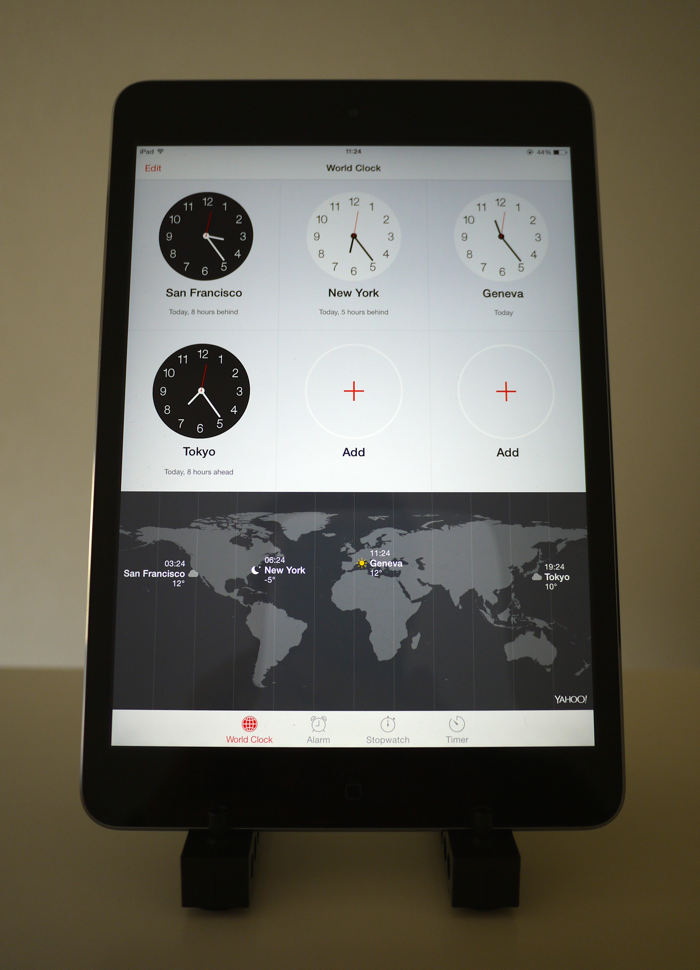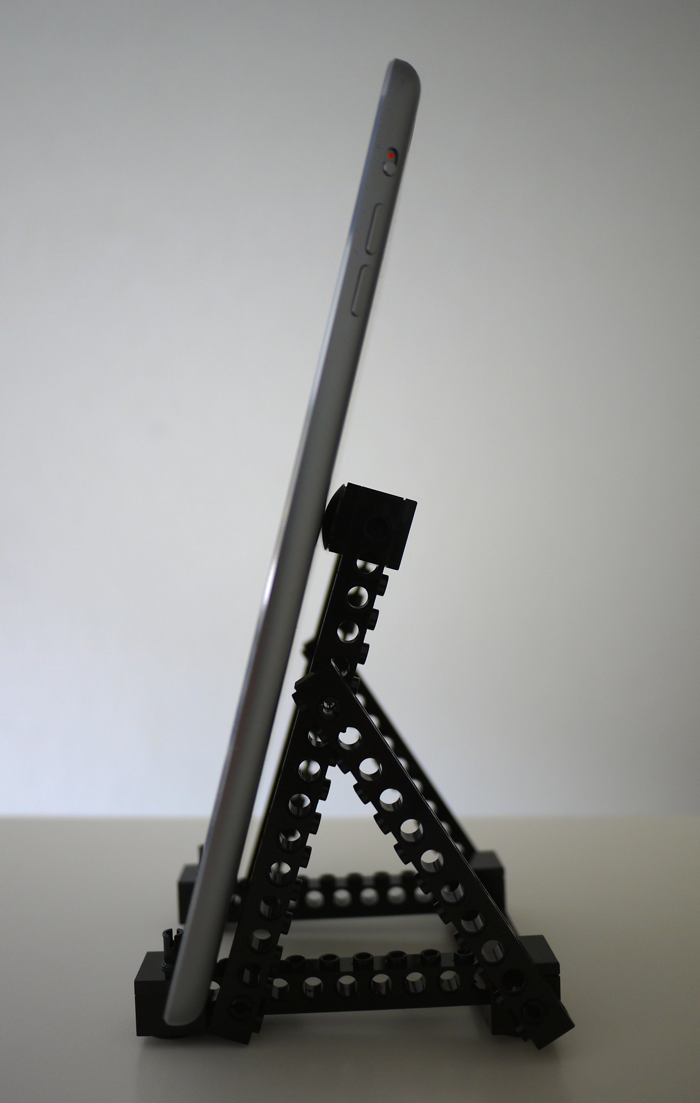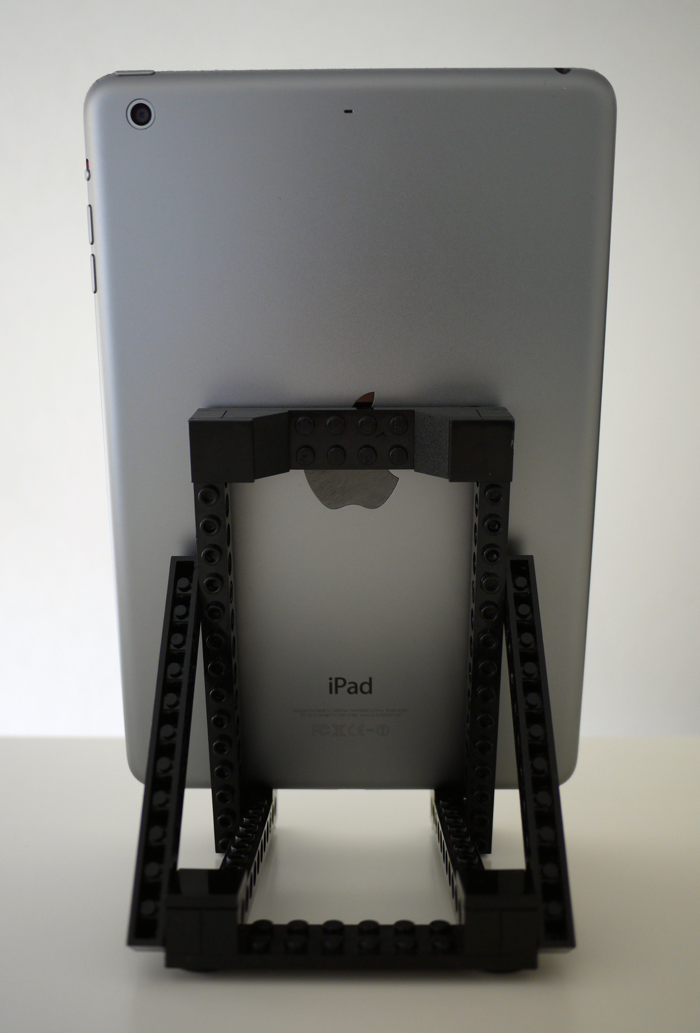 You can follow the building instructions to make your own2.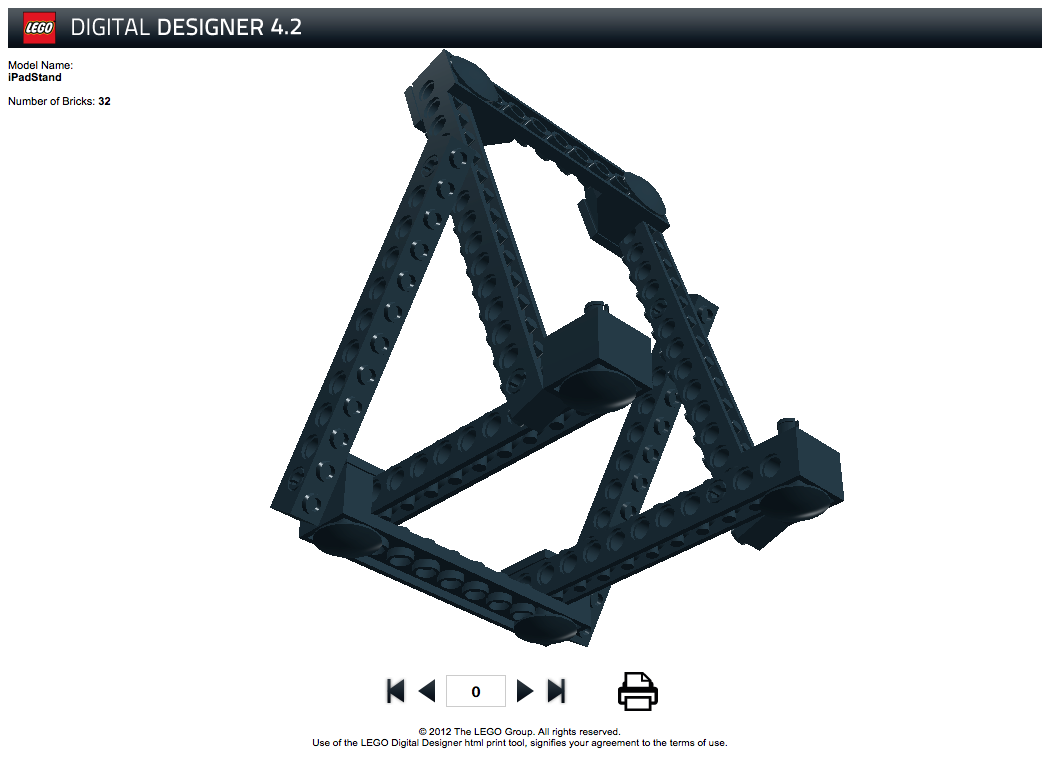 HDD shelf
The other object I built is a shelf to attach a 2.5" external USB drive to the back of my Apple Thunderbolt Display. I was well on my way to make a huge contraption when I realized that the little shelf could simply be clamped onto the display's foot because it's narrower at the top than at the bottom. Gravity at works.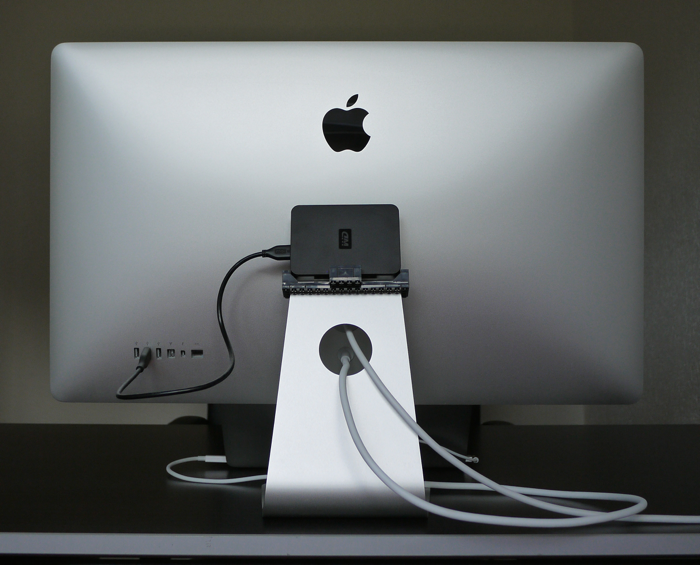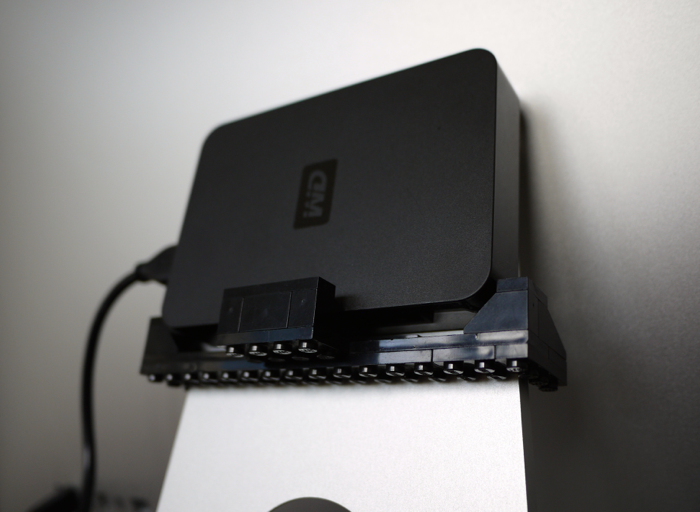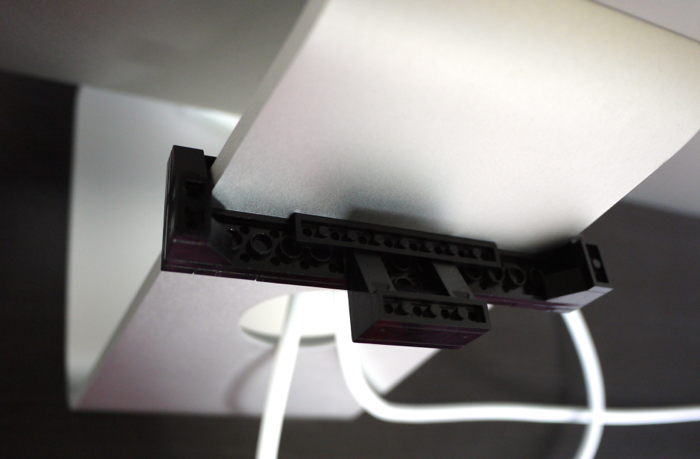 You can follow the building instructions to make your own1.