Lettering
—
One day last fall I saw a tweet from Jérémie mentioning a lettering workshop weekend organized by Francis. I skipped the last one because I was living in Zurich. Now that I moved to Lausanne, I couldn't find any valid excuse other than being scared of being the only noob in a room of talented people. So I enrolled, but only for the introduction day. It was fun, and kinda hard at the beginning, especially handling the pen.
First, we practiced vertical strokes, top down, bottom up. Then u, m, i, t, w… and most of the letters from supposedly easiest to hardest. The goal is essentially to press your pen down on a down stroke, and lift it up on an up stroke. Sounds easy, but it's not.
Then we had to practice on a single word. You have to try as much as possible not to lift your pen up, to get smooth regular lettering.
In the afternoon, the goal was to practice working with layers: create a base layer with a thin stroke, then build on it making the descending strokes thicker and thicker, or for example by interrupting the strokes.

At the end of the day, everyone put his work on the wall to get constructive feedback from Francis.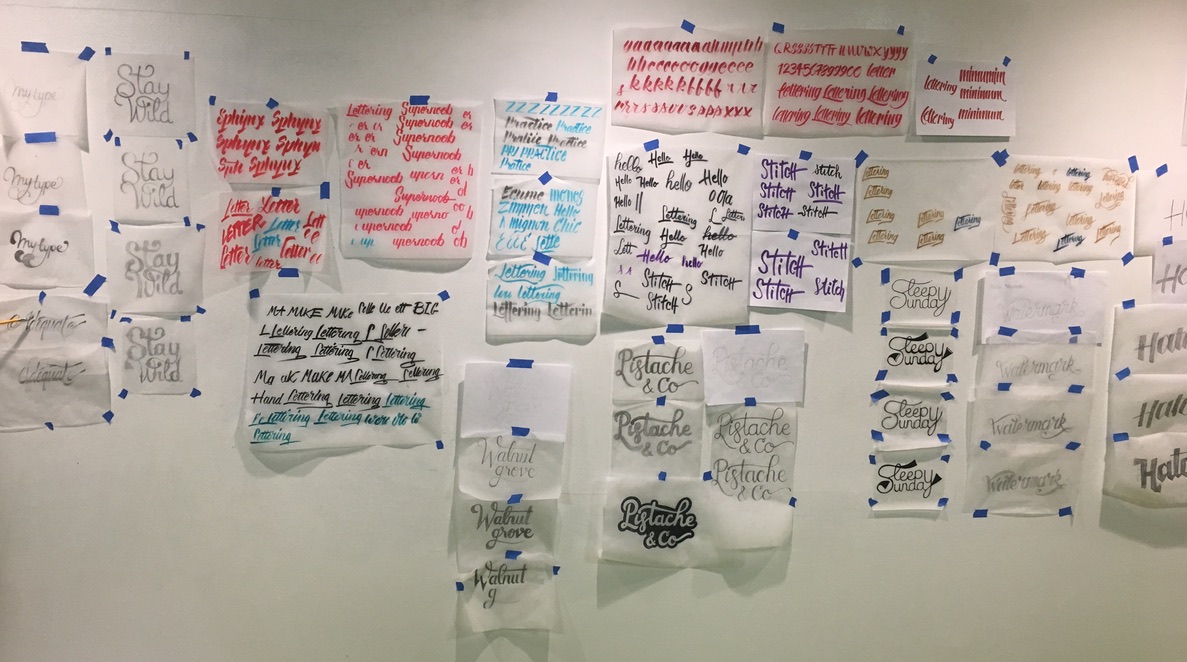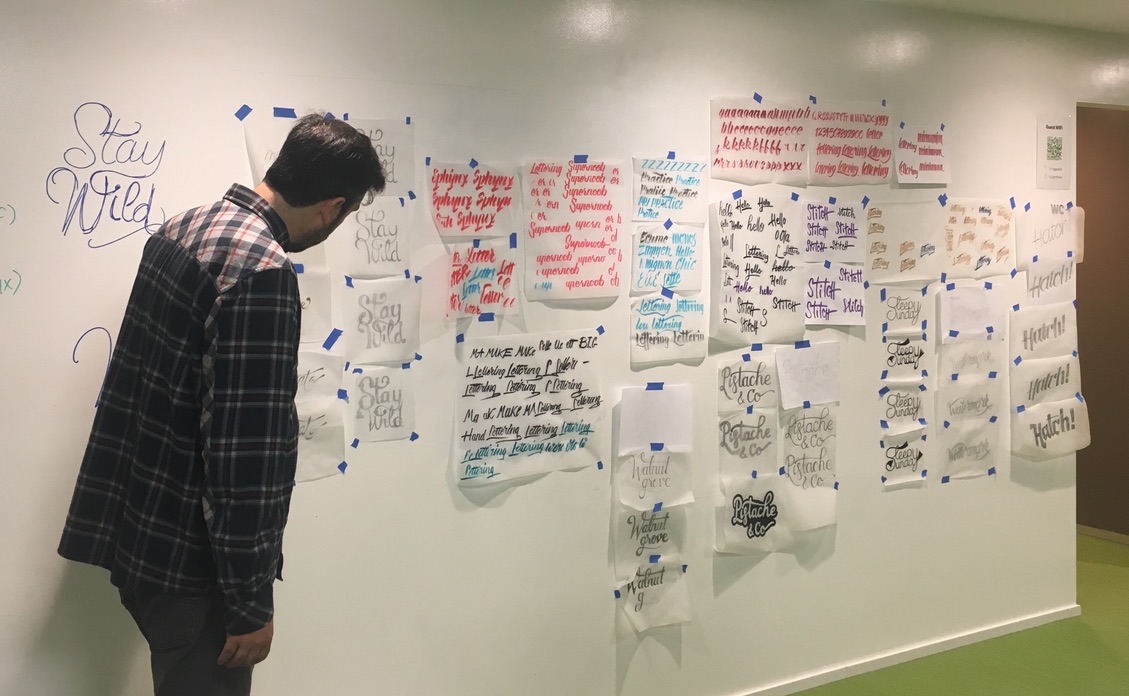 During the workshop, Francis showed us how left-handed people like himself sometimes have to write: not from left to right, but from top to bottom. Mind blown. Shortly after, I watched the tv series Homecoming, and look at that, the main character played by Julia Roberts writes exactly this way!