New iPhone
My plan was to change iPhone once the latest iOS version would not be supported on my current phone anymore. In the past years, Apple would systematically ditch the oldest supported phone every year, which meant that my iPhone 6S would be incompatible with this year's iOS 14. But amazingly, Apple made their latest version available for my 5 years old phone. And it works pretty well. Or maybe I'm used to the slowness?
However, I faltered and purchased an iPhone 12 Pro. The buying process was a bit of an adventure. Sales opened (worldwide I think) on October 6 at 14:00 CET. I could order right away. The Apple Store website was up before the app, so I picked that channel, and paid with Apple Pay. The order went through and I got an expected delivery date of October 23 (1 week). Three hours later I got an SMS and email stating that the payment had been rejected. I called my credit card issuer and they told me everything was fine on their side. They said I should just try again. But of course by now, the delivery window had slipped to 2–3 weeks. I decided to place a second order, but this time from the Apple Store app, not the website, and pay with the credit card directly. Two hours later, I could finally access the details of my first order and change the payment method from Apple Pay to credit card (it is the same card). Then the morning after I could cancel the second order, with an expected delivery date of November 9 (3 weeks). Phew!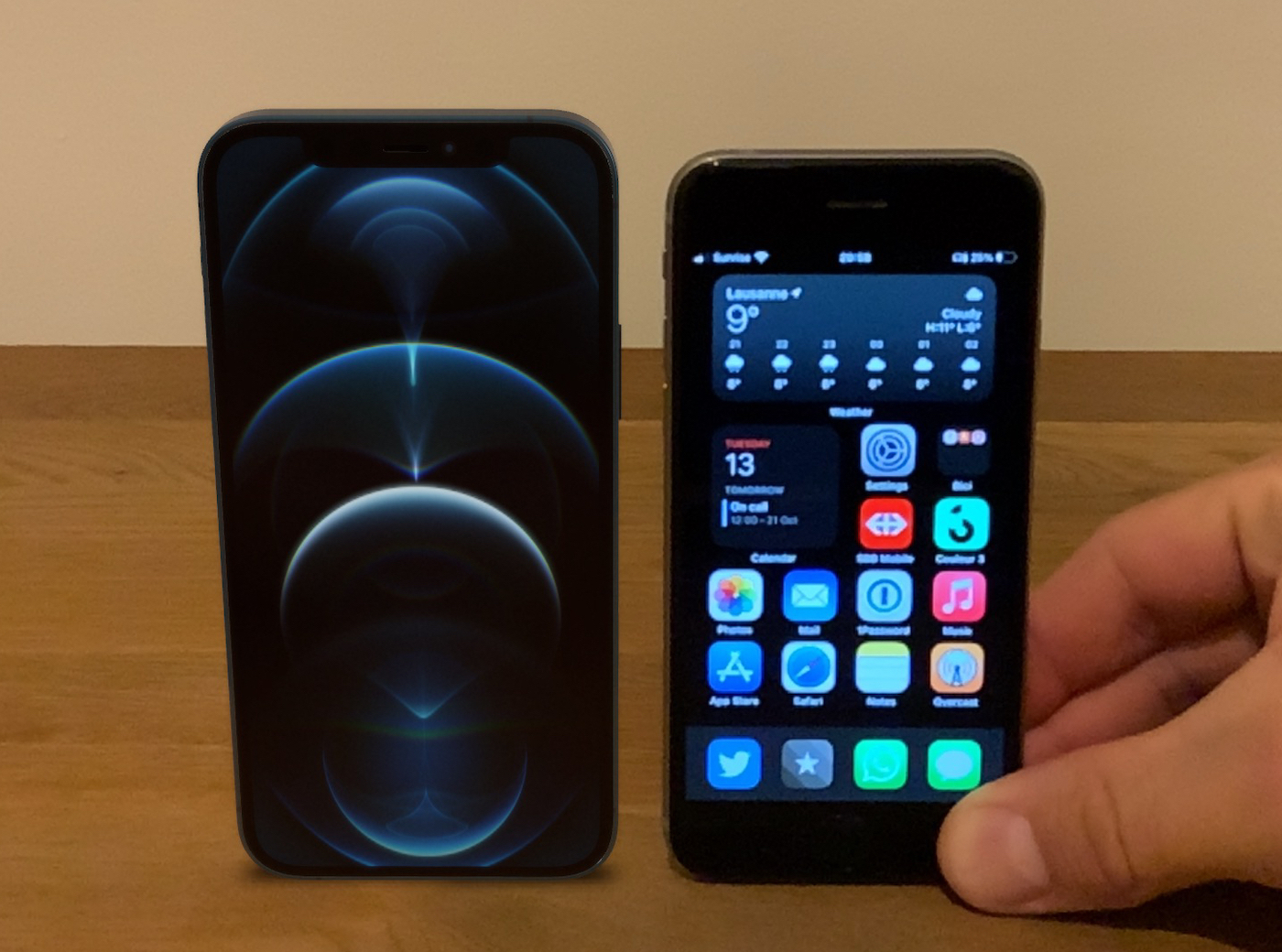 The nice thing when waiting 5 years to upgrade your phone is all the new features you get.

The other nice thing is the performance boost. The following is taken from the Geekbench benchmarks. I have no idea what they mean and don't care really, but you can see that the new phone has 3× to 4× more processing power.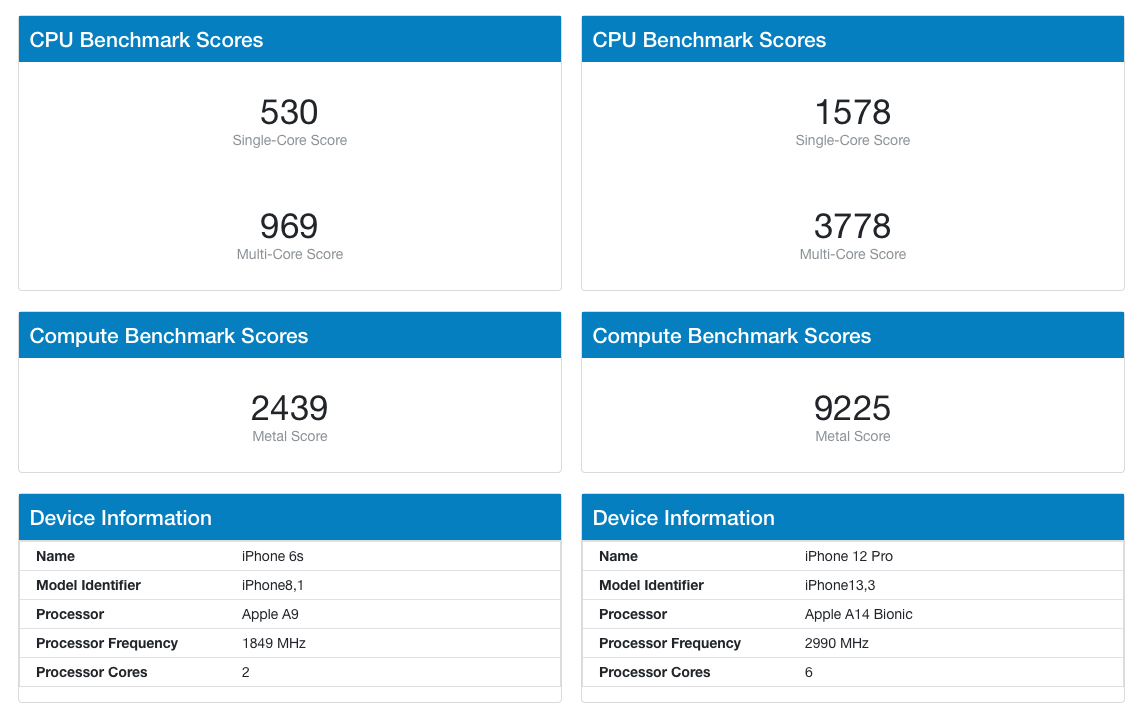 My iPhone 6S will go to my Mom, as did my iPhones 5 and 4. So they do have a good long hand-me-down life. If I look at the iPhones I had so far — 3GS, 4, 5, 6S, 12 Pro — and the years they came out and I got them — 2009, 2010, 2012, 2015, 2020 — you see that the gap is widening. In fact, it even is a Fibonacci sequence: 1, 2, 3, 5. Meaning that I should not get a new phone before 2028. I'm not sure that will be "possible", but Apple's crazy progress in their A series processors will slow down at some point. Maybe there will be other surprises along the way, who knows?