OZ-NZ trip
In January and February 2012 I flew to the other side of the globe. Here's a short trip report in the form of 1 picture a day, with geolocation (whenever I could remember where the photo was taken) and a small comment.
Wednesday January 25th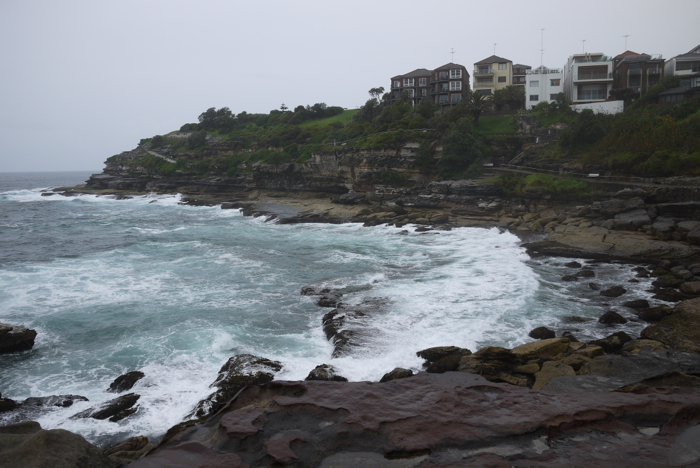 I arrived in Sydney after about 34 hours of travel: GVA–DBX (Dubai) in 6 hours, a 9 hours leg in Dubai that I spent mostly sleeping instead of reading the NZ Lonely Planet. Oh well, I'm a master of procrastination. So… baggage claim in Sydney took a while, but I still haven't lost my luggage on a trip. Customs also took some time because of Australia's strict quarantine laws. Alex gave me some instructions on how to get to Circular Quay, the place where you catch all the Sydney ferries. I met there with him, we went to his place and dropped off my stuff. I took a shower and then we went to visit the city a bit. Under the rain. Yeah, it was summer in Sydney and it was raining. A lot. We had lunch at a Yum Cha / Dim Sum restaurant. Eating random Chinese food was fun. It turned out I ended up unknowingly eating shrimps. Meh, I don't wanna eat seafood! Alex the tour guide then took me to Bondi Beach. From there we walked to Bronte Beach. Then we went to Alex's Uni campus have some tea/coffee.
Thursday January 26th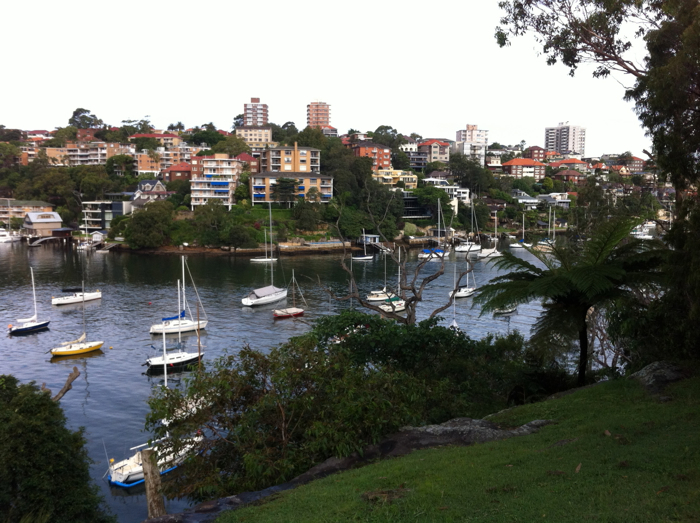 It was Australia Day! I wasn't even aware that I would experience the national holiday. Apparently they do something called a Ferrython, basically a boat race with ferries and other boats. Alex showed me around The Rocks, Darling Harbour and parts of the Botanic Garden. Then we took the ferry to Manly. It was my first somewhat sunny day in Aussie and I already got sunburnt. Towards the end of the day, we took off to Mollymook for the weekend. I got to meet some of Alex's friends: Anthony (Doig), James (Gabriel), Jeremy (Simes), Ana, Georgie and Alex. It was really cool to be with "locals". Oh! haha! The theme song of the roadtrip south to Mollymook was this gem: When The Going Is Smooth And Good. Listen and enjoy ;)
Friday January 27th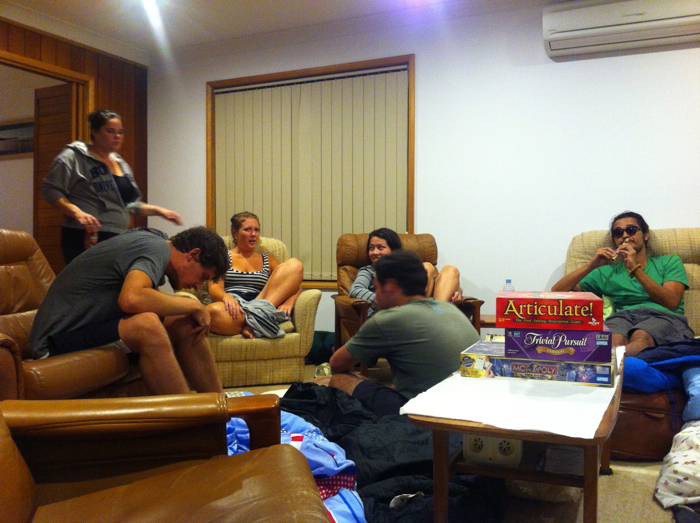 Lazy day at Doig's place. It started off with a trip to the grocery stores to get donuts, eggs, bacon and most importantly beer. We also went down to the beach, but it was way too cold to go swimming in the sea. Back home, we alternated between playing games like Charade and Articulate (it was tough playing games in English, so I wasn't really into it), watching movies like Top Gun and Aladdin, eating Burritos (or was it Tacos?) and singing songs like Kokomo and the Bohemian Rhapsody (well, they sang, not me). It's always fun to see native English speakers, who know the lyrics perfectly, sing famous songs. The day ended in one big drinking game, a variation of Kings, involving a sizeable jar at the middle of the table where all kinds of different alcohols get mixed while the game unfolds. Guess who was the loser who got to chug the jar in the end. I was surprised I didn't throw up or get a hangover the day after.
Saturday January 28th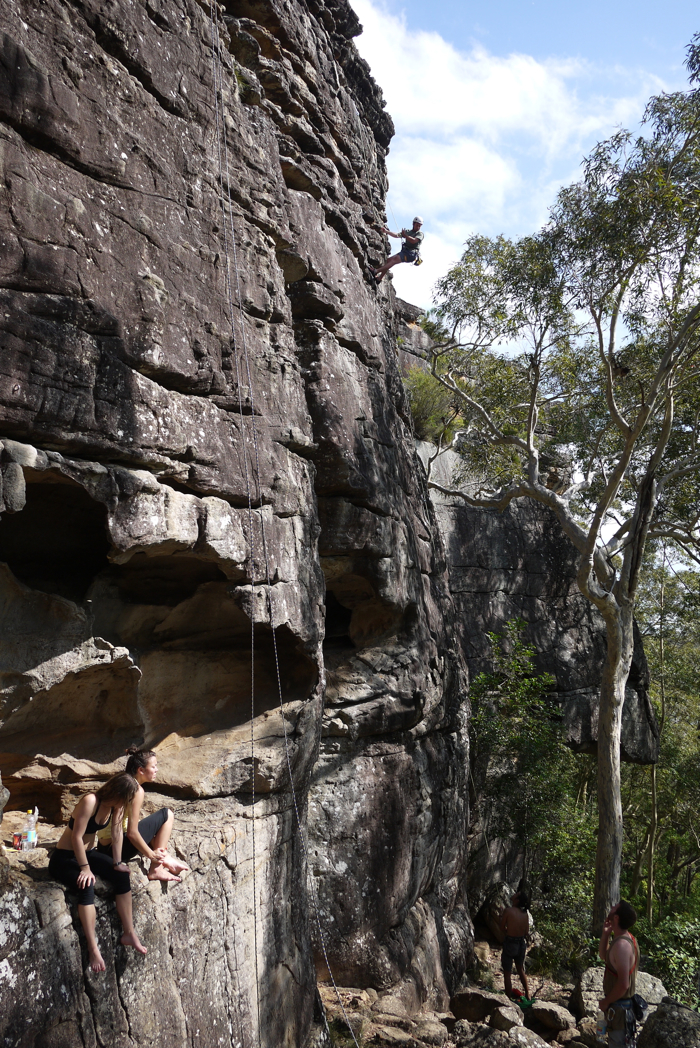 We chilled till 1pm and then went rock climbing for a couple of hours. I can't remember where it was. Back home, we made some burgers and I failed at cooking a tarte tatin. How is still a mystery. I failed at the unfailable. Then some more games, alcohol and lame movies (Zoolander and Conair). At 3am we went down to the sea to check out the phosphorescent alguae. Weird stuff.
Sunday January 29th
The weather was getting better every day. We went to get pie for breakfast. A pie in Australia is not like a pie in Switzerland. It could basically be anything stuffed inside dough, but mostly meat based. I'm not a fan. Then we hiked up Pigeon House Mountain. The view was pretty cool, well worth the effort. Back in Mollymook, we packed our shit and then the girls made some scones. Another culinary first, and much tastier than pies! In the evening we drove back to Sydney and this was how my very short stay in Aussie ended.
Monday January 30th
We had to get up at 5:30am because Alex's plane was leaving at 8am. In fact, he couldn't book the same flight to Christchurch as me. He landed before me, got the rental car and was all ready waiting for me. I can't remember how long we stayed in Christchurch, if we even stayed at all, but the same day we drove (and by we I mean Alex) out of town on Highway 1, then onto Highway 7 through Hanmer Springs. We set up our tent somewhere alongside Lewis Pass Road. And right there I had my first encounter with sandflies. I was so unaware in hindsight of how much an annoyance they were going to become.
Tuesday January 31st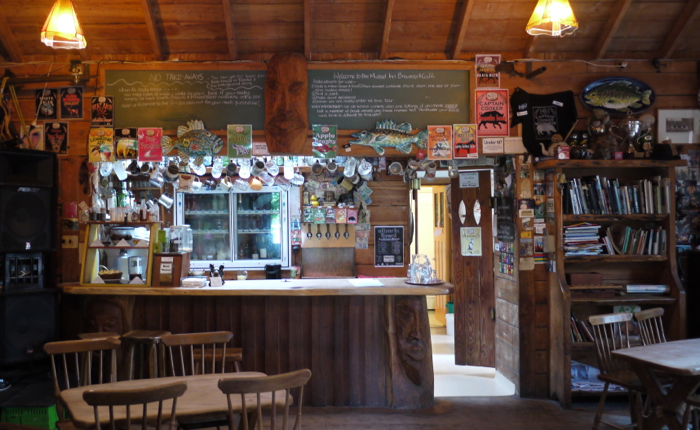 We drove through Murchison, over Hope Saddle, to Motueka. There we somehow picked up a German girl that we dropped off in Takaka. Alex booked us a spot at a small camping ground on the Abel Tasman trail. We continued towards Collingwood, had a beer (and food? I don't remember) at the Mussell Inn. Funny place. Back in Takaka, we got some food and gas and then headed south again to Marahau via that winding road through the hills sourrounding the Abel Tasman National Park.
Wednesday February 1st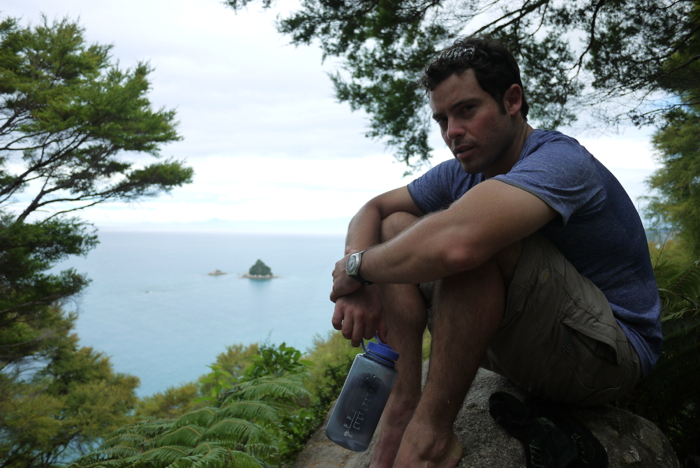 So. Here I was in New Zealand, about to get on the first hike in my life, the 20km long Abel Tasman Coastal Track. I didn't know what to expect, and it turned out to be quite boring. And blistery. We made it in about 4.5 hours, which was ok I guess. We had to maintain a minimal pace to be on schedule at some places along the track where we had to cross lagoons at low tide. In the end, I think the whole expedition would have been more interesting by kayak, because the hike was flat anyway, and most of the time we kinda were in the forest/jungle and had no view whatsoever. We camped on a beautiful beach that sadly was infested with sandflies. We went to check out the nearby bay that had a nice fireplace, better camping accomodations and huts. But still sandflies. The night was very windy and rainy, so not very resourcing.
Thursday February 2nd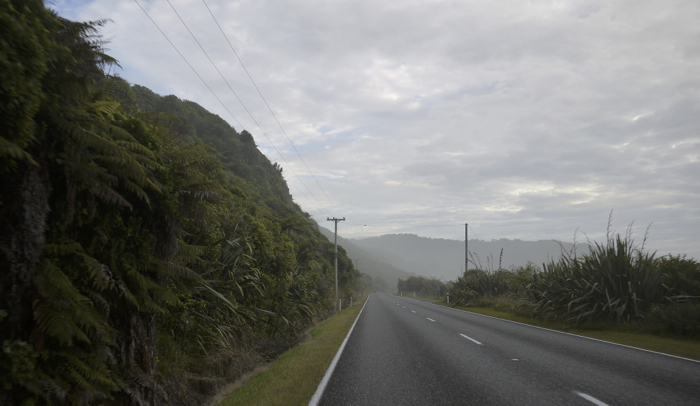 The other annoying thing with that hike in the Abel Tasman park was that we had to walk back on the same track as we came from. To add to the challenge, we stupidly decided to walk barefoot from Anchorage to the end (about halfway in, so about 10km). Needless to say that I had pretty sore feet.
We were back on the road, headed to the west coast. We drove south to Motueka, again through Hope Saddle and Murchison, all the way to Westport. The road through Buller Gorge was very nice. In Westport, we went to the aquatic center to take a shower. I felt kinda ashamed with my sunburn, gazillion sandfly bites and blisters. We did some grocery shopping at New World and then headed a bit more south on Highway 6. We camped on a random rocky riverbank.
Friday February 3rd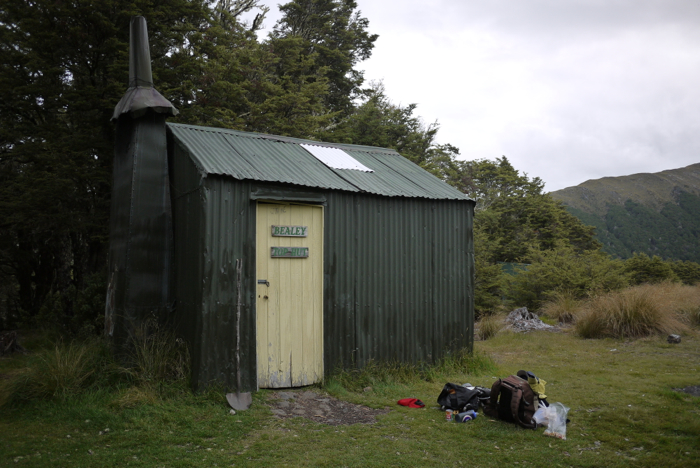 We visited the famous Pancake Rocks site, just south of Punakaiki. We had breakfast there on the parking lot and then drove to Greymouth to shop for food for the weekend. We also went to McDonald's, called "Maccer" there btw, also to make use of their wifi, not just for their delicious burgers :P
We continued to Arthur's Pass. Alex had the genius idea to go into that pitch black cave and walk upstream just in board shorts and head torch. It was so cool! I never experienced such darkness.
Late that afternoon, we hiked up the Bealy Spur track, which was about 5km long, 1000m elevation, in 1h15. Again, not bad I think. I enjoyed the evening a lot, good camping food, fire etc. The night got interesting too when we were woken up several times by mice trying to steal our food supplies.
Saturday February 4th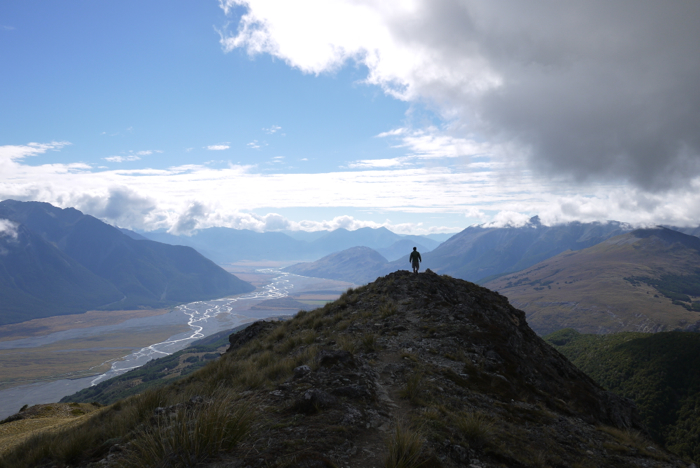 We walked a little more up the Bealy Spur track to have breakfast. Gorgeous view. The hike down took us about the same time as up, as my old-man's knees started to hurt. I had a short (due the freezing temperature) bath in the Waimakairi River (more like a stream in summer) next to bridge crossing it on West Coast Road 73.
We went to hang out a bit in Arthur's Pass where I finally wrote and posted the traditional postcards. Later on, I met a friend of Alex, Peter from Flemish Belgium and his friend Rose. We camped next to the river on a location called Klondyke. It was nice: beers, discussions, campfire.
Sunday February 5th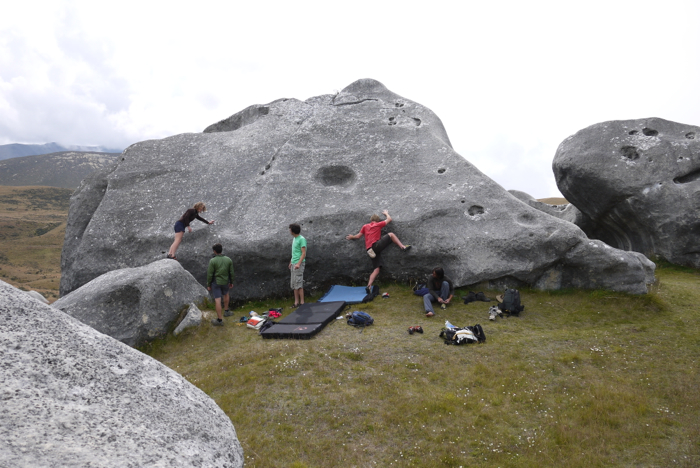 We, or should I say they, spent the whole day bouldering at Castle Hill. I was so bored. It was also a bit windy and cold, so at one point I went back to the car to take a nap. And I drove a bit around in the parking lot. It's weird to drive on the other side of the car.
There's really not much else to say about this day. So far, I've tried rock climbing, hiking, caving (sorta) and bouldering. Rock climbing is fun and scary, so is caving. Hiking sucks but I might do some again in the Swiss Alps. Bouldering is just rock climbing for acrophobics.
Monday February 6th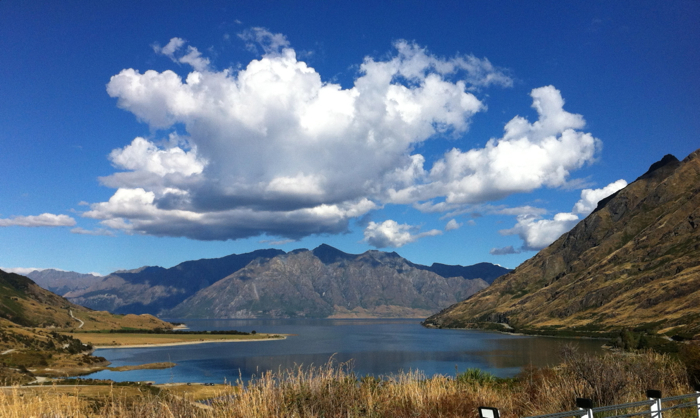 We left Arthur's Pass backtracking to the west coast to go check out Fox Glacier. I live in Switzerland, but had to travel all the way to the other side of globe to see a glacier for the first time. Pretty dumb if you ask me. This one was probably a bit different from the ones in the Alps, as there was some kind of almost tropical forest vegetation around it. Weird sight. We had lunch in Fox Glacier Town and then continued our journey towards Queenstown. The road from Haast Pass to Wanaka on Highway 6 was absolutely stunning.
The sandfly stings on my whole body were slowly killing me and I couldn't resist scratching all the time. So it was a pleasant surprise not to encounter any sandflies at the camping in Wanaka. It was a full featured camping ground with kitchen, showers, bathrooms, electricity (to charge phone and camera) and lots of annoying and obnoxious campers.
Tuesday February 7th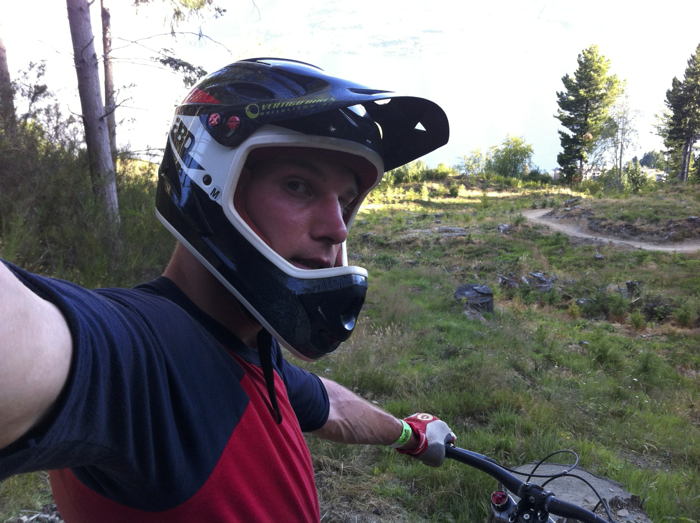 We had supermarket-food-breakfast in Wanaka and then left off to Queenstown. We walked around town a bit and had lunch at Fergburger. So good. I wanted to ride some DH so I rented a Giant Glory bike at Vertigo and had a solo session from 3pm to 8pm. For some reason Alex didn't want to come with me. I thought he liked mountain biking, but maybe more the uphill kind.
We camped on a site a bit outside of town, on the lake shore.
Friday February 8th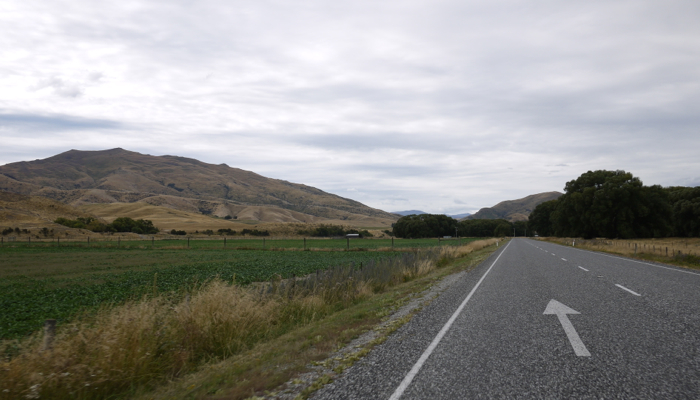 On the second day in Queenstown, I wanted to try a jet boat ride. It was fun, especially when the pilot did 360s. I have to admit that I thought it was a more thrilling experience, but that's probably just my setting the bar too high for everything. Anyway. If one day I'm returning to NZ, I will definitely go back to the Queenstown area. It's nice and there's tons of stuff to do. I didn't go to see the Gorge Road trails on purpose, because I didn't want to regret not taking my BMX on the trip.
We started our drive back towards Christchurch in the afternoon, with a detour via Mount Cook Village. The view of Mount Cook from alongside Lake Pukaki was awesome. The village itself was kinda dead but the museum dedicated to Sir Edmund Hillary and those crazy climbers and explorers in general was pretty interesting.
Saturday February 9th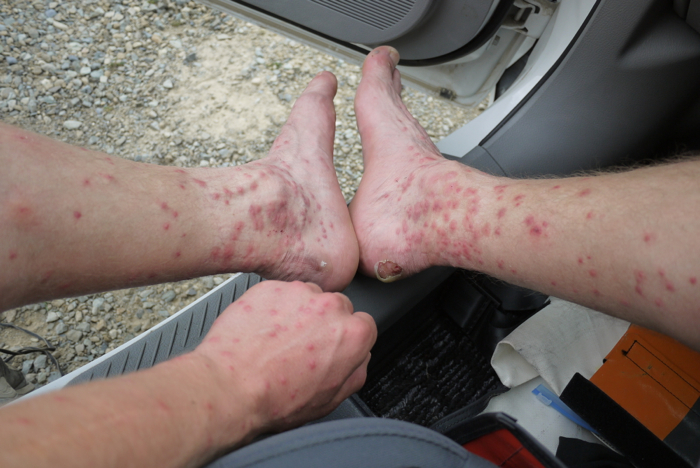 We spent the night at a camping ground a couple of minutes off Mount Cook Village, on Hooker Valley Road. Hooker… haha! The place was actually called White Horse Hill. Alex suggested we'd hike up to the Mueller Hut and back. It was a bit hardcore for me, but well worth it.
We drove back to Christchurch and booked a spot at a camping ground not to far off the airport.
Sunday February 10th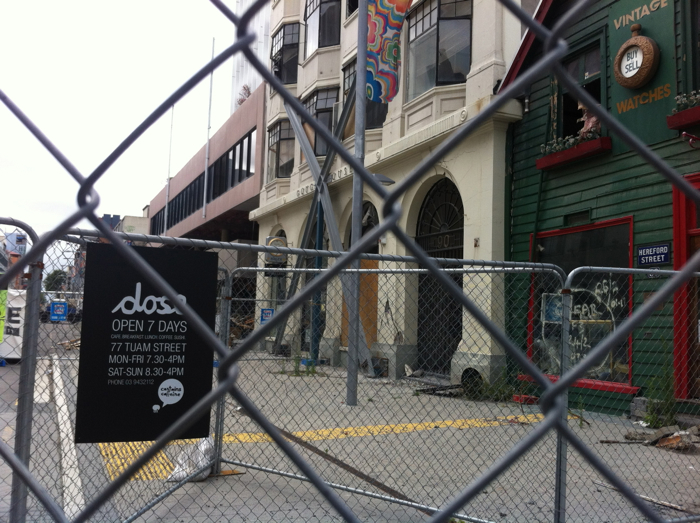 On the last day of the trip, we didn't do much. We walked a bit around town, also the parts destroyed by the earthquake that happened a year before. It felt a bit like a place everyone fled due to a zombie invasion or the breakout of a deadly disease. Roads were closed down because of the risk of collapsing buildings.
Alex flew back to Sydney. So did I, on another plane, and then to Bangkok, Dubai and Geneva. Home sweet home.
Postscriptum
So this was it. My third holidays/trip with Alex. I must admit I have done the same mistake again of letting him organize everything. Not that he's bad at it, quite the contrary actually. I just feel bad being lazy about it. What's more, he usually shows me around places he's already seen himself, like in San Francisco or in Hawaii. And it's also always him driving. I owe you Alex.
Overall, it was a cool trip. Sandflies suck, but I could have used some repellent. Hiking semi-sucks, but I had to try it to find out. Beaches and the sea, not my thing. Mountains and lakes, much better. To some extent I think that what I loved about New Zealand's landscapes was what I love about Switzerland's. I would recommend a trip to New Zealand to anyone.