LEGO belt
—
If I remember well, my LEGO belt was a present from Anya when she went to Berlin for the first time. It basically is a common belt, with a 6x8 LEGO plate glued to the buckle. Which of course lets you be creative.
The first "creation" was a bit lame: an 'M' for Manu.
Because a 6x8 plate is pretty small, I thought that pixel art was the easiest thing to do. Where do you find pixel art? Yup, in video games. Here's a Pac Man ghost made in 1x1 pieces representing the single pixels.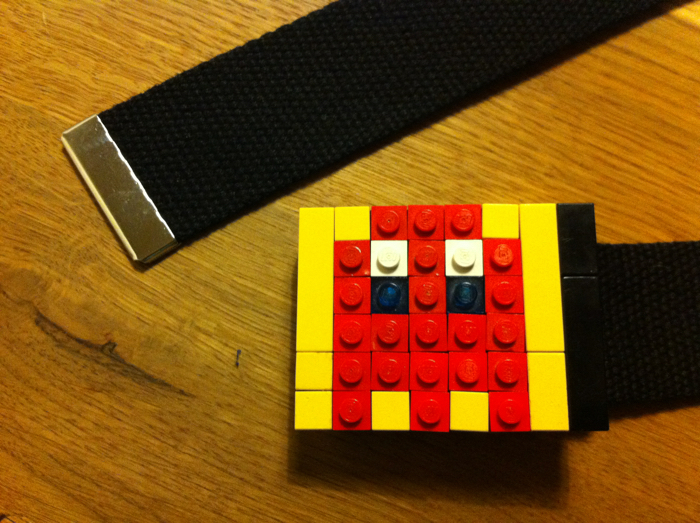 I had of course to do a Tetris themed buckle. It represents that great feeling when you finally can drop that straight tetromino to make a 4 liner.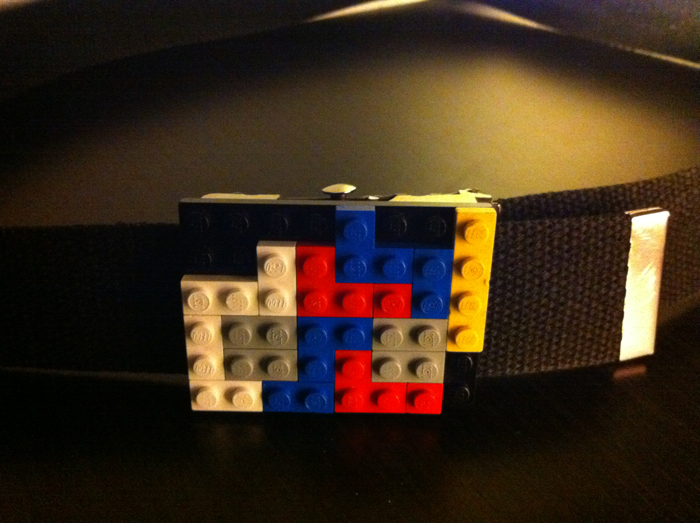 Then comes a lazy representation of Pong.
Finally, here's a creature of the Life of George.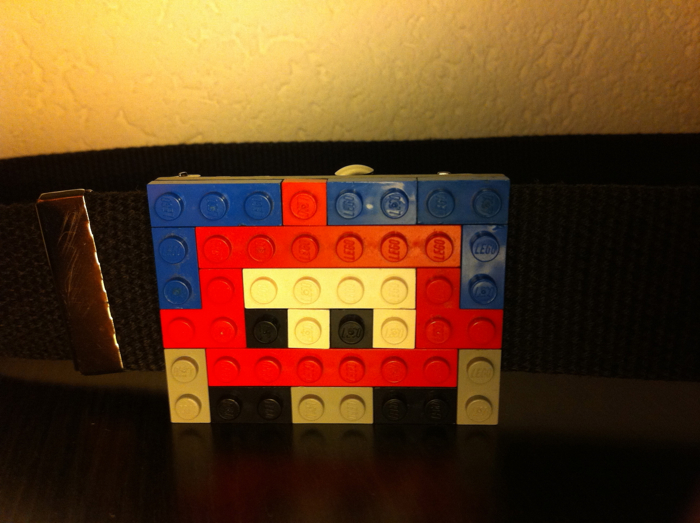 Already 2 years since I've done that last one…