Geography basics
—
I'm sure you've at some point come across videos of Americans on sidewalks not being able to locate countries they invade on a world map. The conclusion then usually is: Americans are sooo dumb. Well… yes! But… not really much dumber than anyone else. In 2017, the NZZ made a little interactive thing where you had to draw the shape of Switzerland from memory.
Here was my attempt: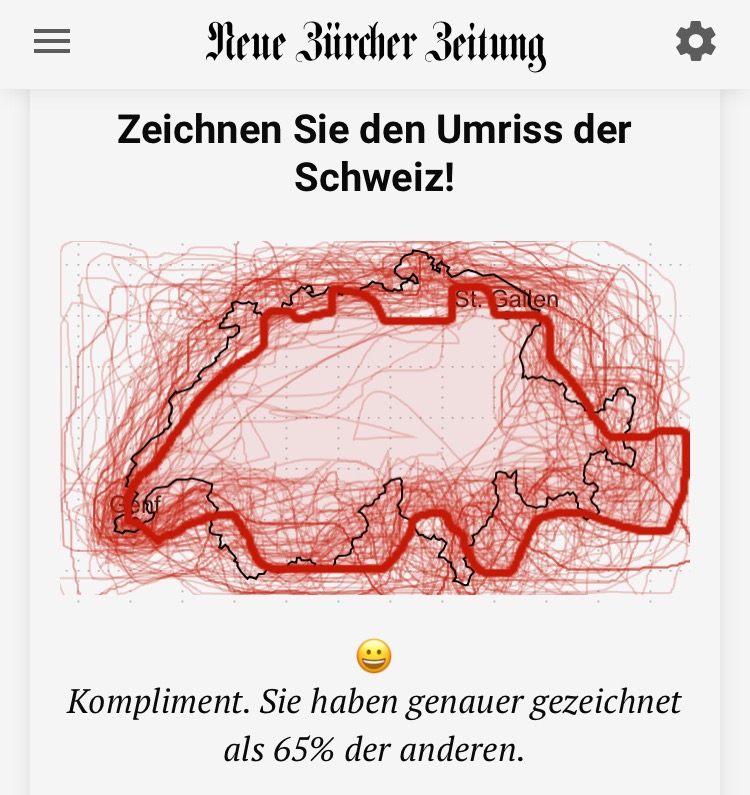 Then sister #1: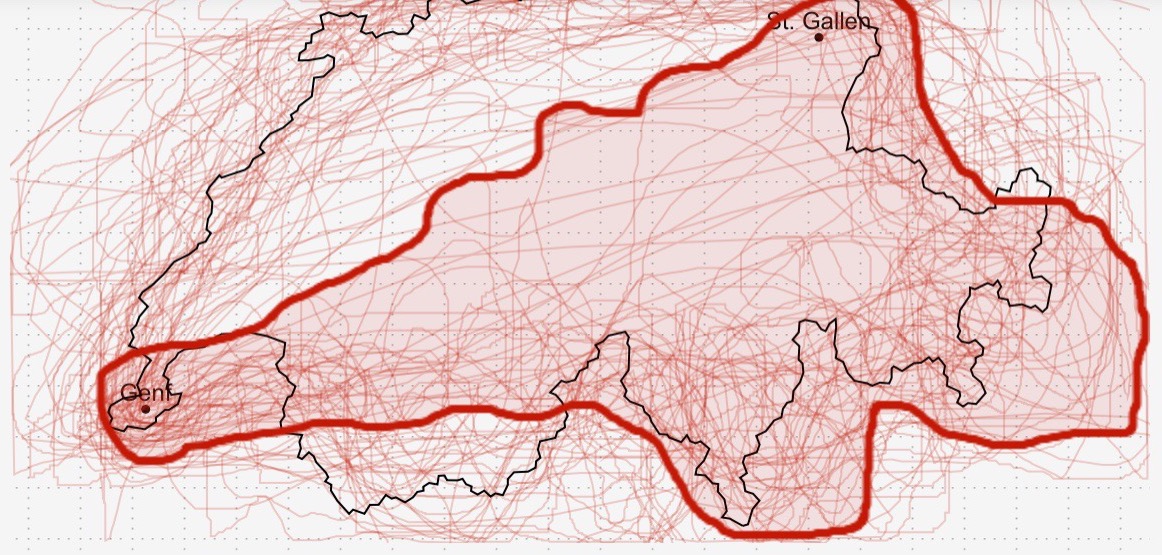 And finally sister #2: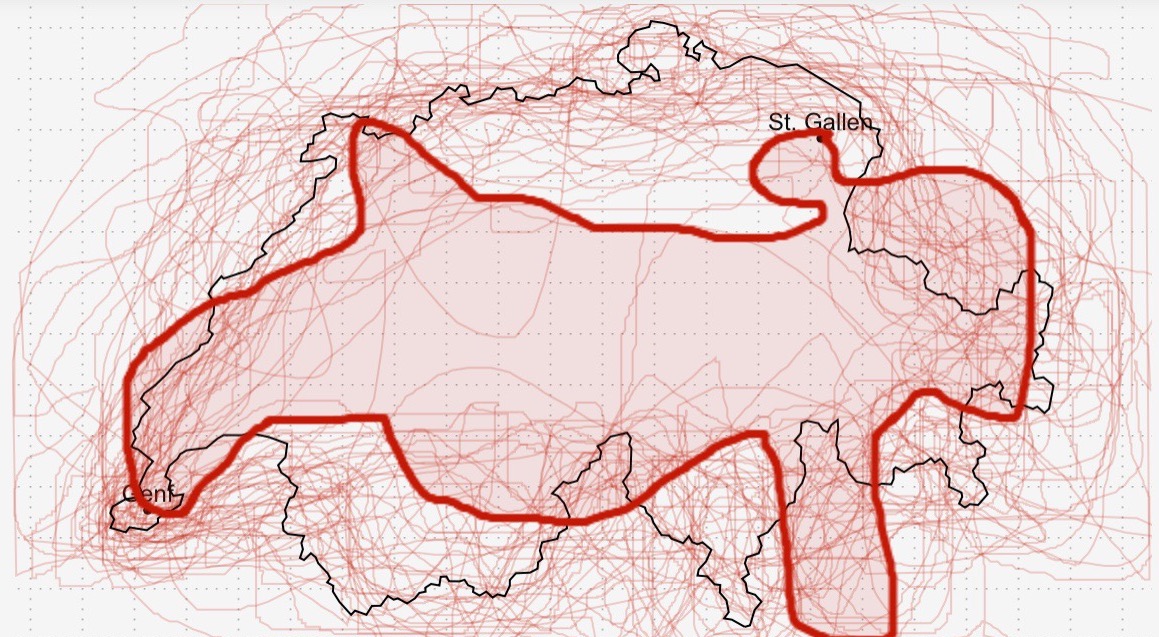 You would think that drawing your home country is easy, but no, geography is hard.