San Francisco 2015
In September 2015 I visited 2 friends living in the USA: Stephen in Charlotte (North Carolina) and Alex in San Francisco. That was 6 years ago and I don't remember much, so here I am just transcribing the very sparse notes I took at the time. This was my last of 7 trips to North America and my third time in San Francisco. I have no plans to visit again.
Wednesday September 9
On my flight from Zurich to New York (Newark), I watched Inside Out and Avengers Age of Ultron and listened to a lot of Hello Internet. My connecting flight to Charlotte got canceled and I was stuck at Newark for an indefinite time. I messaged Viviane who was living in New York at the time, joking that we should get coffee. In the end, I would have had plenty of time to do that, as my flight got postponed to the next day and I got to stay at an airport hotel.
Thursday September 10
Stephen picked me up at the airport. We had burgers. (Yes, my notes are very detailed…)
Friday September 11
I brought my BMX on this trip, so Stephen and I went to the Grayson skatepark. Later we had pizza and Ben & Jerry's ice cream.
Saturday September 12
I packed my bike, we all went to Stephen daughter's swim class, and I caught my flight to San Francisco.
Sunday September 13
Alex and I rode some mountain bike in Mill Valley. Then we had lunch at the Pelican Inn and went for a walk in the Golden Gate Park. In the evening we had dumplings.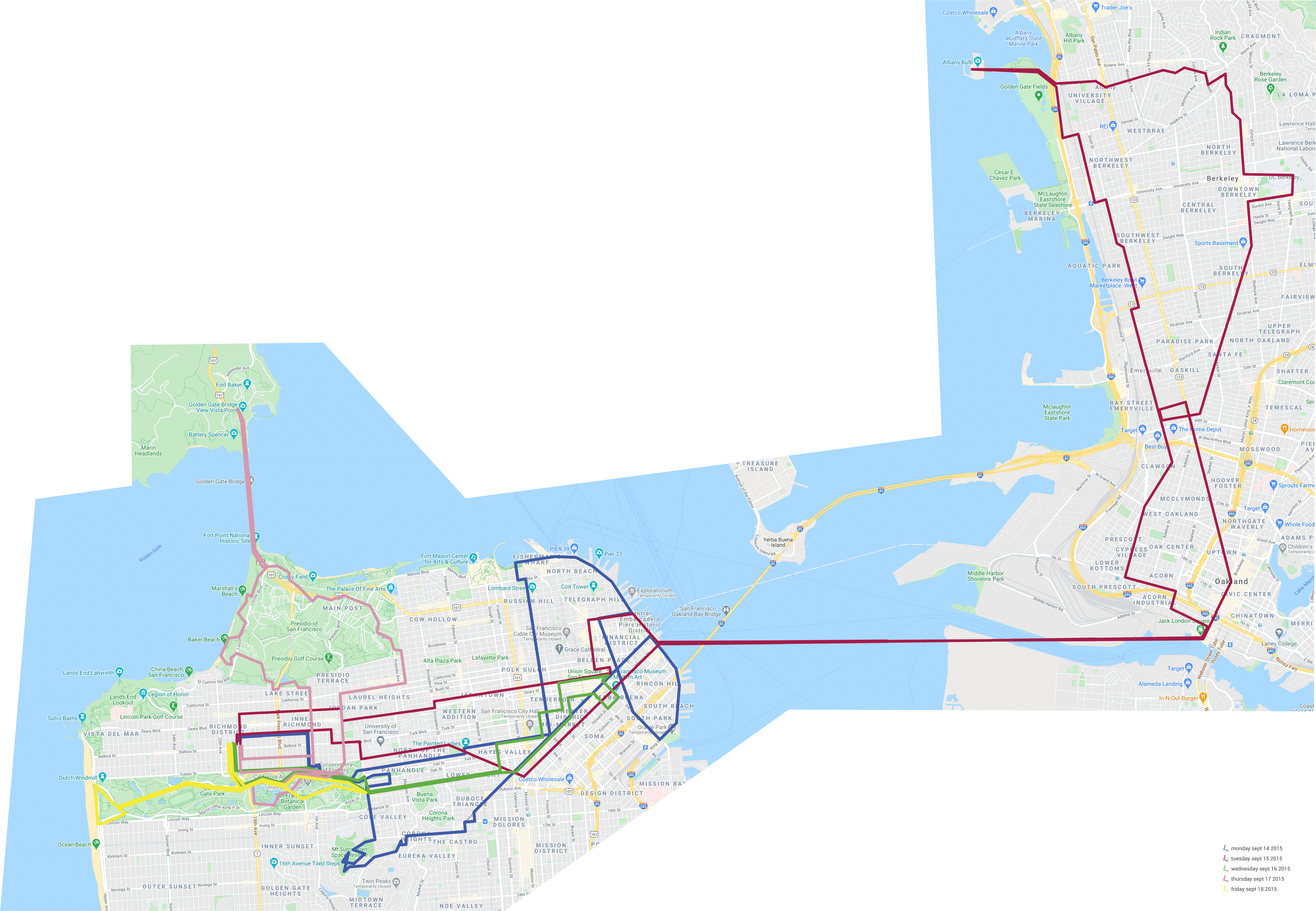 Monday September 14
Alex would be working the whole week, so I was on my own. I built my bike, this time with brakes, because, you know, San Francisco. For 5 days, I would basically random around the city on my BMX. I picked up some Cherry Garcia at Whole Foods and rode up to Tank Hill Park to eat ice cream with a view.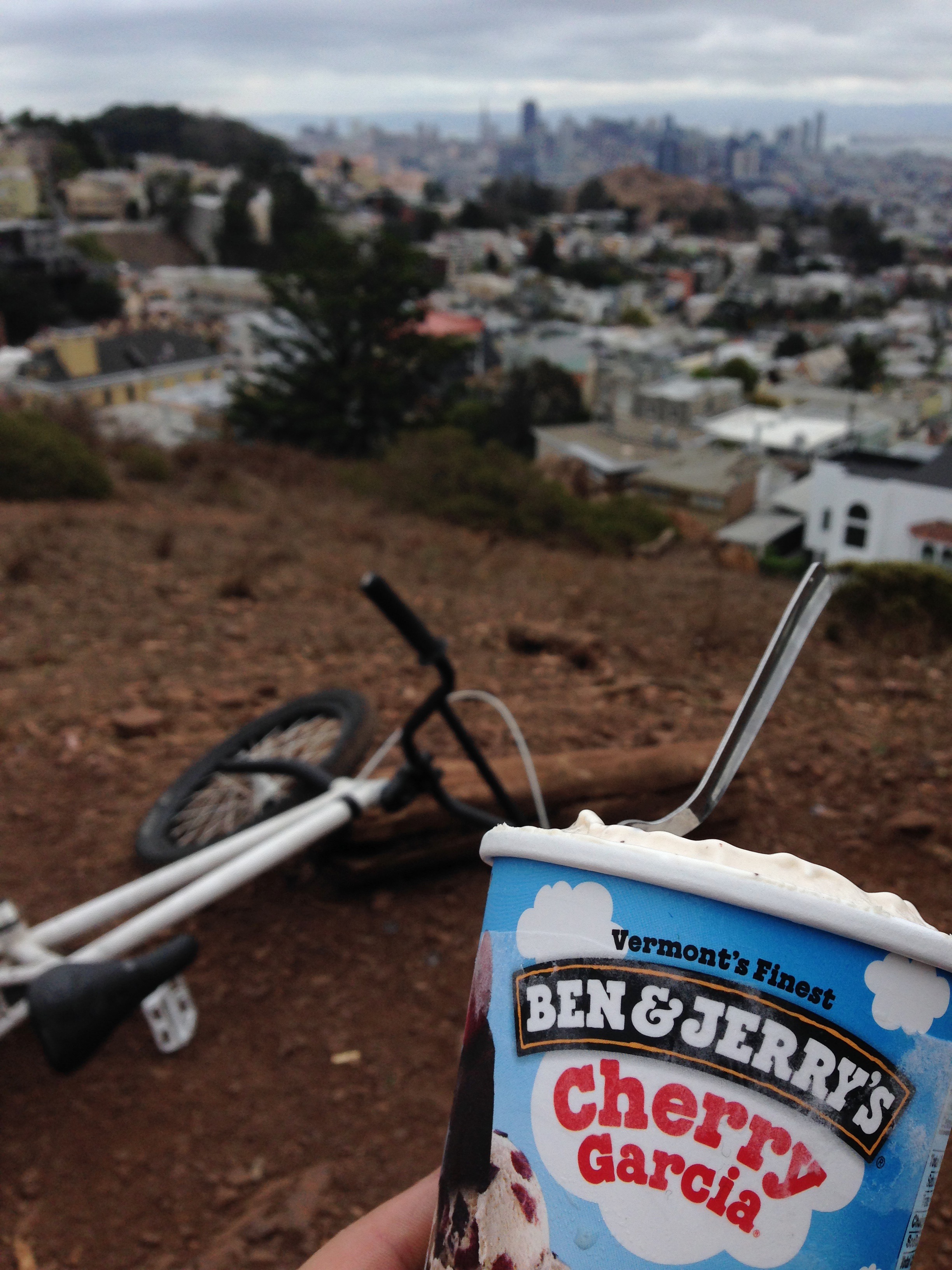 I rode past the Mash store but didn't enter part because I didn't want to talk to anyone, part because I didn't want to buy too much stuff. Then I had a picnic at the waterfront and wrote some postcards.
Tuesday September 15
I took the ferry to Oakland, with only one fixed goal: take a picture in front of the Pixar offices.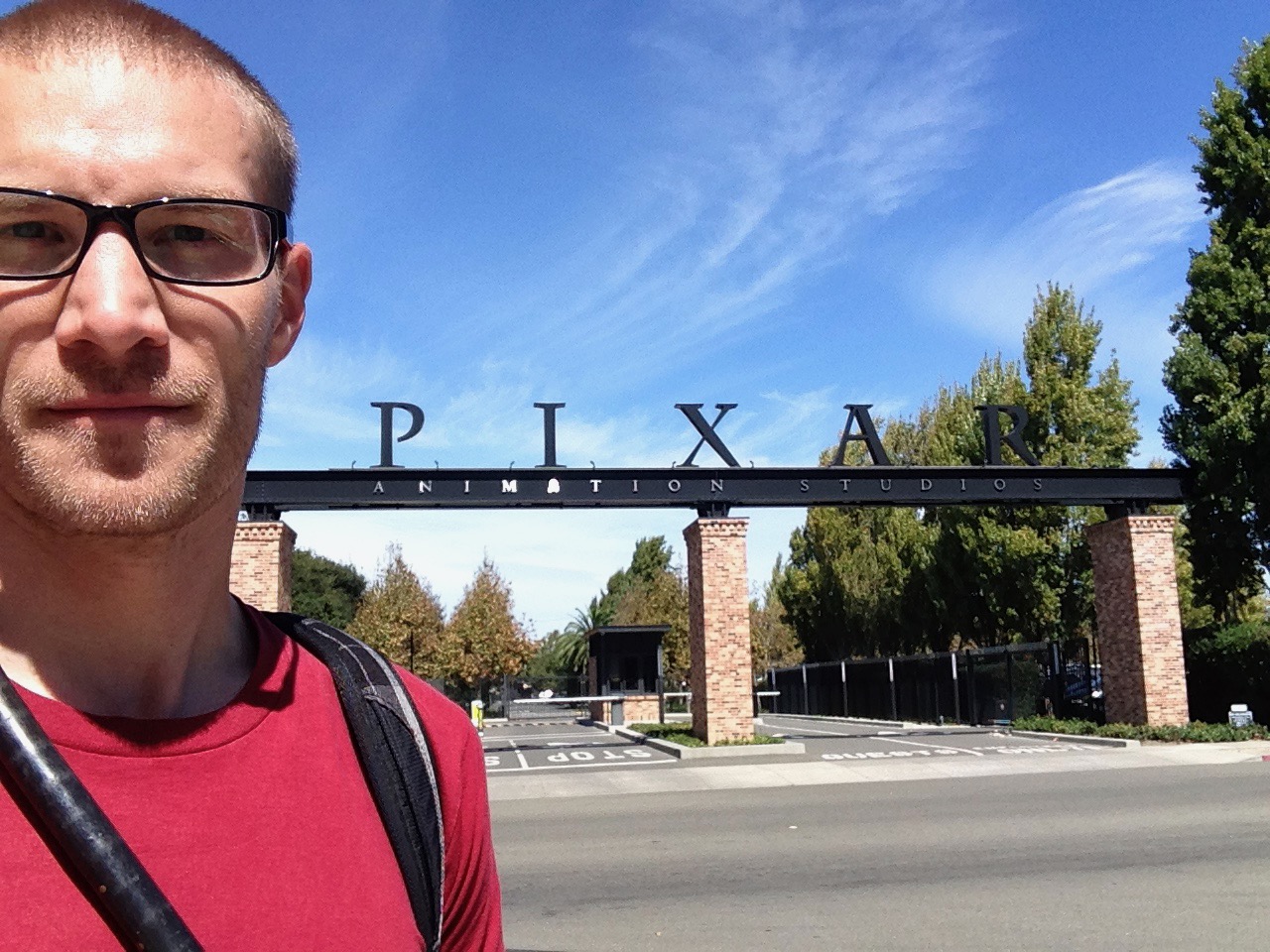 Done. The rest of my Oakland visit was improv. I stumbled upon the Berkeley Bowl, hanged out on the Berkeley Campus, rode to some shady viewpoint called Albany Bulb, and got scanned by a Google Street View car. Back in San Francisco I found out about The Wiggle. In the evening, we went to a Korean BBQ.
Wednesday September 16
Today I decided to walk, not bike. As usual, I overdid it, with about 20km. I got blisters. I went to Haight Street, bought 2 The North Face sweaters, saw too many Salesforce people downtown because of some conference thingie, ate at California Pizza Kitchen but it wasn't as good as I remembered (or maybe I evolved), grabbed some beer at Whole Foods, sipped said beer in the Golden Gate Park (not in a brown paper bag, so probably illegally?)
Thursday September 17
I rode to Baker Beach (south of the Golden Gate Bridge), watched some skaters at one of the batterys, crossed the Golden Gate Bridge, went to The Presidio and hung out some more at the Golden Gate Park. A pretty lazy day.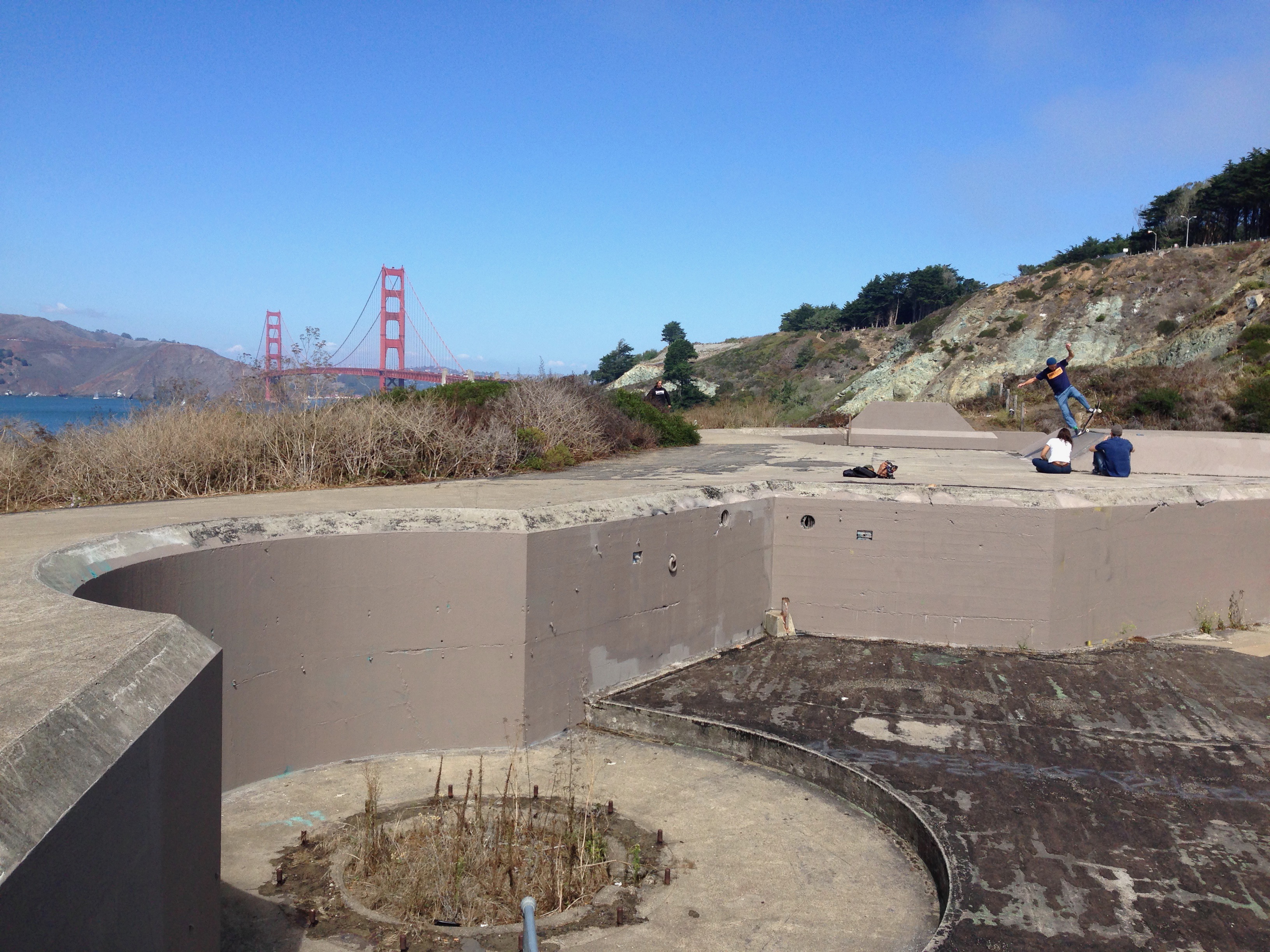 Friday September 18
I spent most of the day reading Malcom Gladwell's The Tipping Point. Alex suggested I should rent a car and go to Yosemite (3-4h drive) but I didn't want to drive. I'm sure it would have been pretty, but I have no regrets.