2019
2019, another average year.
Travel
I still haven't managed to go a year without flying around. This time I've been to La Poma bike park, next to Barcelona, with my Zurich BMX buddies. We might do it again in 2020 and I'm considering traveling by train this time. The rest of my 5 weeks of paid holidays were spent in Lausanne, northern Europe and south of France. In Lausanne, I tried to (re)discover the city by visiting the Olympic Museum for the first time, the new Musée Historique and walking up to the Tour de Sauvabelin. It's actually astonishing how little I knew of Lausanne despite having lived 4 years on its outskirts during my studies. In July, I took a solo train trip to Legoland Billund, Stockholm and Copenhagen. In August, I went for a week to Uzès in the south of France with two thirds of my sisters and nieces and one fifth of my bikes.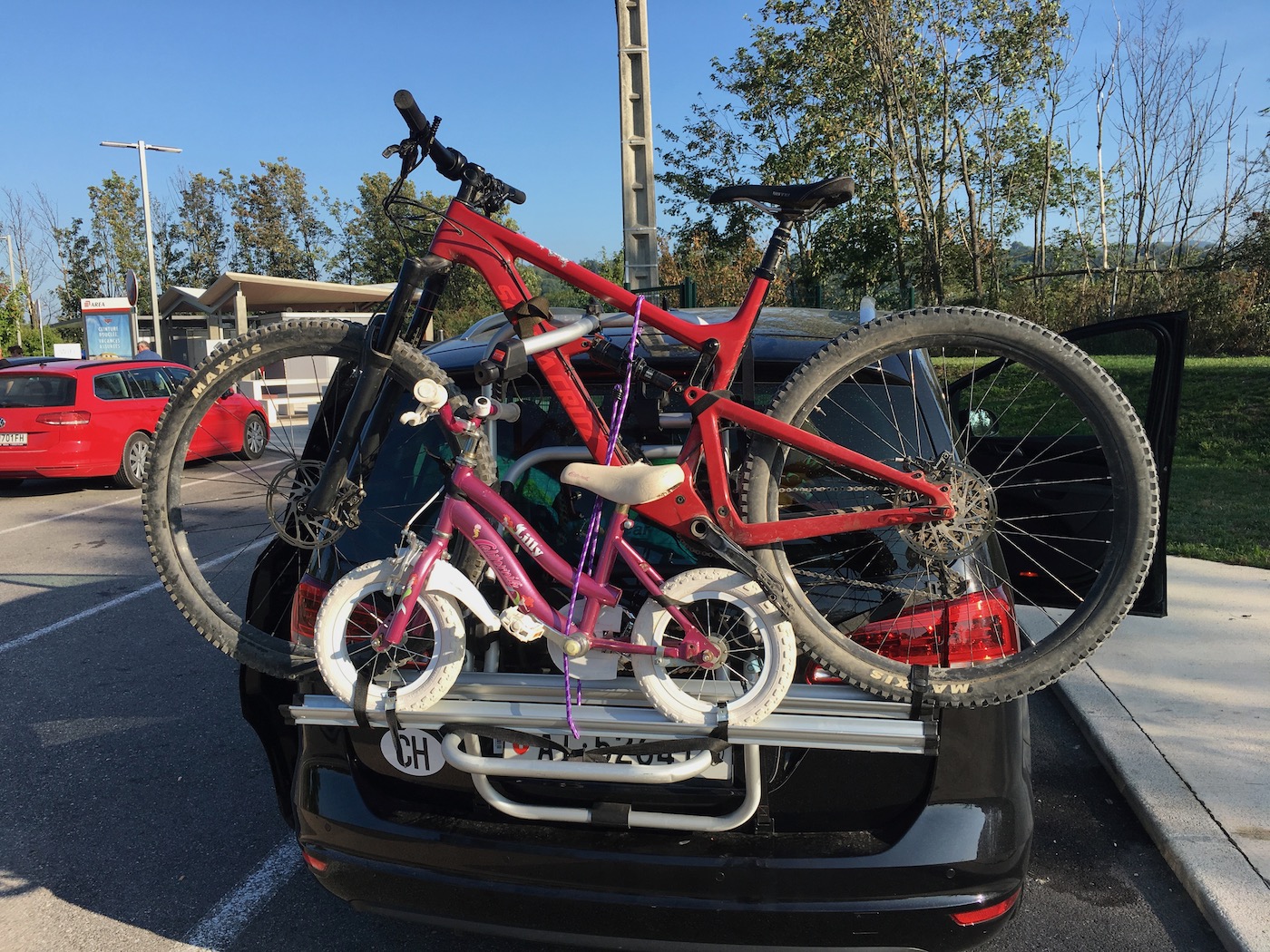 BMX
The year started nicely with the aforementioned trip to Barcelona in April. Also, after last year's trail destruction, we managed to get the authorities' approval to build a small set of jumps on a private property bordering a forest. Sadly, after we brought some truckloads of dirt to the place, the village's forest ranger got pissed and filed a complaint. Now we're in a legal procedure with the state to sort things out. It really is a fucking shitstorm. I miss Zurich for its BMX infrastructures: trail, pumptracks, bowl, street plaza, indoor skatepark…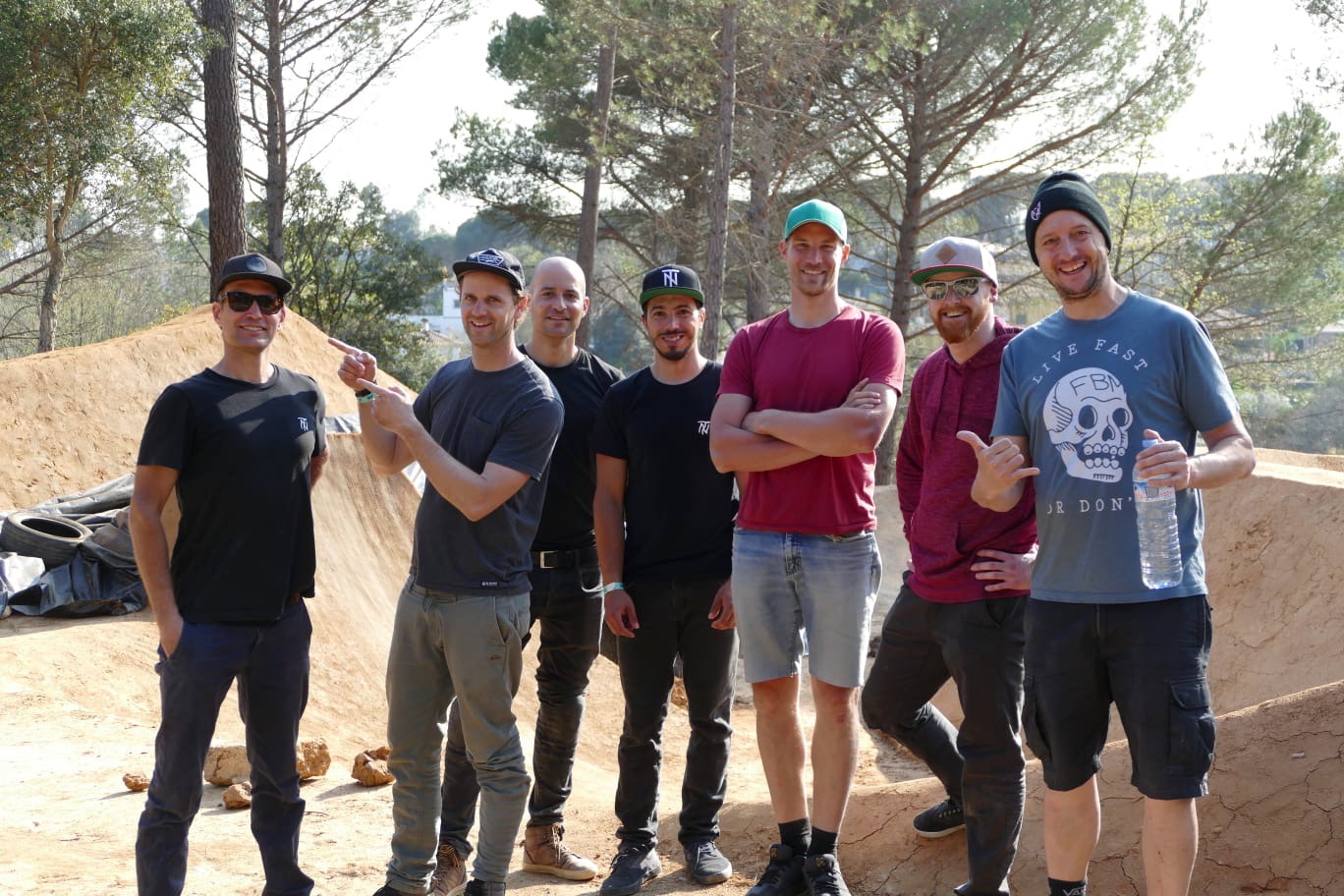 Mountain biking
You would think that lacking places to ride my BMX would make me use my mountain bikes more. Somehow, that didn't happen either. I only went downhill riding once, in La Berra. I also terminated my gym subscription because I really hated the vibes of that place. I joined a new gym after about 8 months of laziness. I used my other mountain bike for 56 rides, totalling a bit over 96h, 1537km, 25353m of elevation gain. I got bitten by a tick during one of those, and had to take antibiotics for a week or so. Other than that, I got no health issues or injuries in 2019. That's definitely a win over 2018.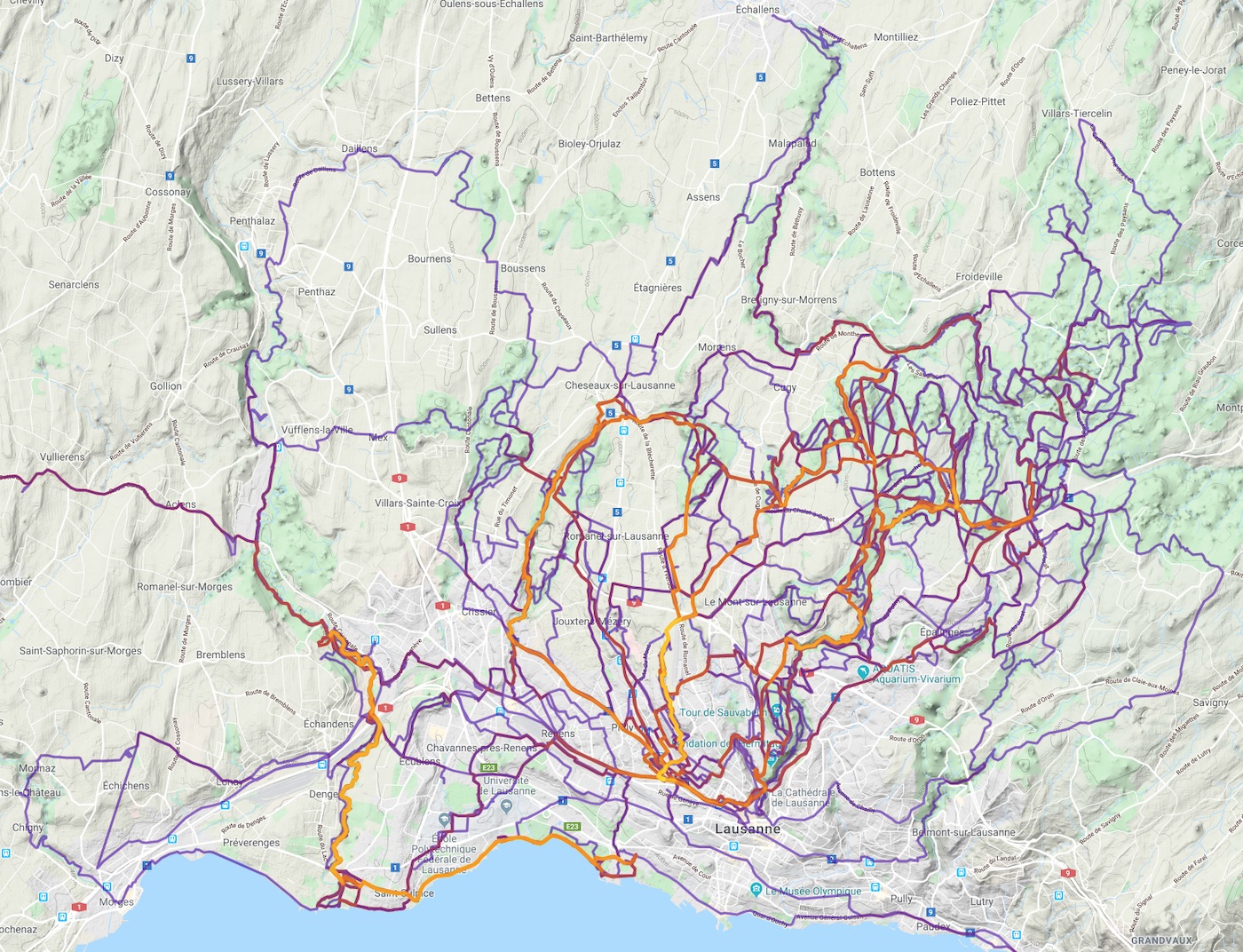 Consumerism
For once, I think I did good at buying less shit. With the exception of getting a Pocket Operator because of the hype of the Playdate that I ended up never using, and buying yet another LEGO model for adults. Other new stuff includes:
a bunch of magnets and 2 sheets of metal to make my apartment look less sad with a CD wall
I have been using the same 11" MacBook Air since 2012. In October its screen started acting up. By an incredible coincidence I won a replacement 13" MacBook Pro (2016, no touch bar) in a raffle at my job. I had to pay CHF 100 for it, but it came without a charger. So add another CHF 80 for the power brick, CHF 20 for the cable (yes! that's separate), CHF 20 for a USB-A to USB-C dongle and CHF 55 for a Thunderbolt 3 to Thunderbolt 2 dongle to connect the laptop to my Apple Thunderbolt Display. Repairing my 7 years old laptop would have cost around 200, now I got away with a more recent one for 275.
in January, the battery on my iPhone 6S (2015) died. The display was minimally cracked, below the outermost glass surface, in the bottom left corner. They wouldn't let me just change the battery without swapping the display panel as well. That cost me CHF 200.
I had to get new cranks for my Schwinn because I broke an 18 years old Profile crank arm. Because of the topology of Lausanne, I decided to take the derailleur and shifter from my DH bike and put them on my commuter bike. In order to do that I had to get a chain tensioner for the DH bike.
regarding clothing, I mostly replaced worn out stuff: a new pair of bike shoes, a pair of every day Vans, a pair of Nike shoes for the gym (the previous pair dated back about 12 years and started to look shady), a rain coat and 2 t-shirts.
I started giving away some of my LEGO. The only other thing I'm clinging on to until now are my video games. I'm still wondering if I should start selling them. More and more, I feel like keeping things out of nostalgia really is a dumb reason. I could for example get rid of all the games that can be emulated.
Media
At the beginning of the year I closed my Facebook and Instagram accounts. While quitting Facebook was fairly easy, I missed Instagram for a while. I still have the feeling I miss out on some things, but I think it's better for my sanity. I also changed the hosting of this website and started using another email hosting than Google's GMail. I therefore had to change my email in all my online accounts, which was a huge pain in the ass to say the least. Soon I will be mostly free of Google, Amazon and Facebook.
I donated to Wikipedia and Radiotopia, and am still a patron of kottke.org.
I'm a bit lazy, so here's my media consumption, in list form:
Books
Podcasts
Series
Last year I wrote that I should watch fewer shows. Well, guess what? It got worse.
Video games
Concerts
2019 was bonkers! Never have I seen so many shows, and all my favorite bands played:
Flogging Molly at Usine PTR in Genève on January 21st
Sick Of It All at Les Docks in Lausanne (5min from my place) on January 23rd
Millencolin at Nouveau Monde in Fribourg on May 2nd
NOFX, Bad Religion, Lagwagon, Less Than Jake, Anti-Flag, The Real McKenzies, The Lilingtons, The Bombpops at Punk in drublic in Dornbirn on May 12th
Sick Of It All at Fête de la musique in Genève on June 21st
some local bands at Rico's 40th birthday party in Winterthur
2 songs of Weezer in Stockholm on July 16th
NOFX at Usine in Usine Genève on August 13th. You can really tell how a NOFX show is gonna turn out by observing Smelly
Good Riddance at Dynamo in Zürich on August 14th. Most definitely the highlight of the year, all categories.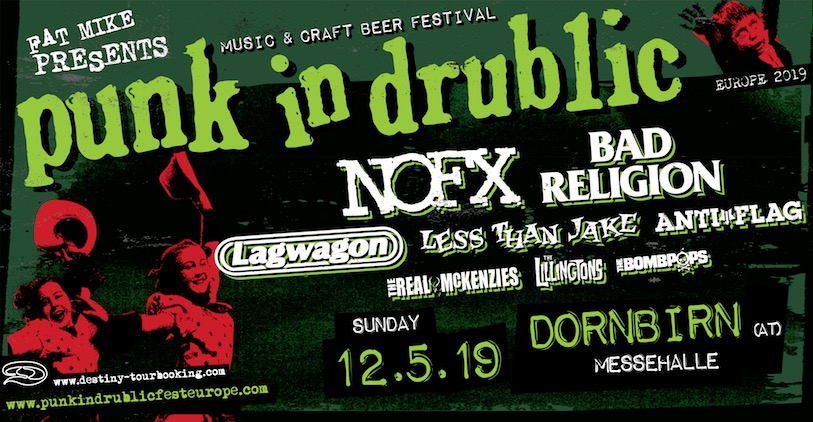 Relationships
Ah… my favorite topic. Nothing has changed, no surprise. To be honest, I did not put much into it in 2019. At the beginning of the year, I flirted a bit with my neighbor Manon. Then Damien tried to hook me up with an acquaintance of his, Nina, who happens to be a lady bike rider. We met for a drink in Fribourg, but she looked fairly bored, so I did not insist. The only Tinder date I had was with Luka. There really was potential, but I chose to focus on Natalie whom I met at the same time via Bumble. The few friends/family I discuss my dry spell with usually come to the conclusion that I'm too picky. There probably is something to it, but the thing is, I still think that you need to get some good vibe the first time you meet someone. And I'm not talking butterflies, or love at first sight, or whatever. Just a good feeling. It happened on a few occasions in the past, but none of the girls wanted to meet a second time (and there never was any sex on a first encounter, so it was not because I possibly suck in bed). Anyway. With Natalie, I had that feeling… and we met an astonishing two more times. Sadly though, it failed again. It's a weird story for another time.
Epilogue
It looks like everyone is doing decade reviews. I'm not sure yet if I want to invest time into that. It sure is interesting that, when looking back at each year individually, things don't seem like they've changed a lot, but when considering the whole decade, boy, a lot has happened.