The Last of Us Part II
The visuals
The game is absolutely stunning, and I'm not even playing in 4K. The attention to details is nuts, as you can see in the following video.
I wish I knew Seattle. It must feel unreal to know the places shown in the game in an apocalyptic setting.
The story
I don't like stories about vengeance. When Abby killed Joel, I suspected it was because he saved Ellie and I was fine with that. It made sense. After all, humanity could have been saved. But Ellie disagreed, so I had to go along. Of course, we later learn that Abby is the daughter of the doctor who was going to perform surgery on Ellie, and who Joel killed. So Abby's vengeance was very personal. In the end, the whole game is a vengeance (Ellie's) of a vengeance (Abby's). Ridiculous.
The irony is that Ellie is pissed off at Joel for not sacrificing her for humanity, but she has no issue with going on a vengeance kill spree through several cities, possibly triggering many other desires for revenge like the one at the origin of Joel's death. Saving humanity by dying: ok. Sparing hundreds of lives (of people already struggling to survive) by not revenging Joel: not ok.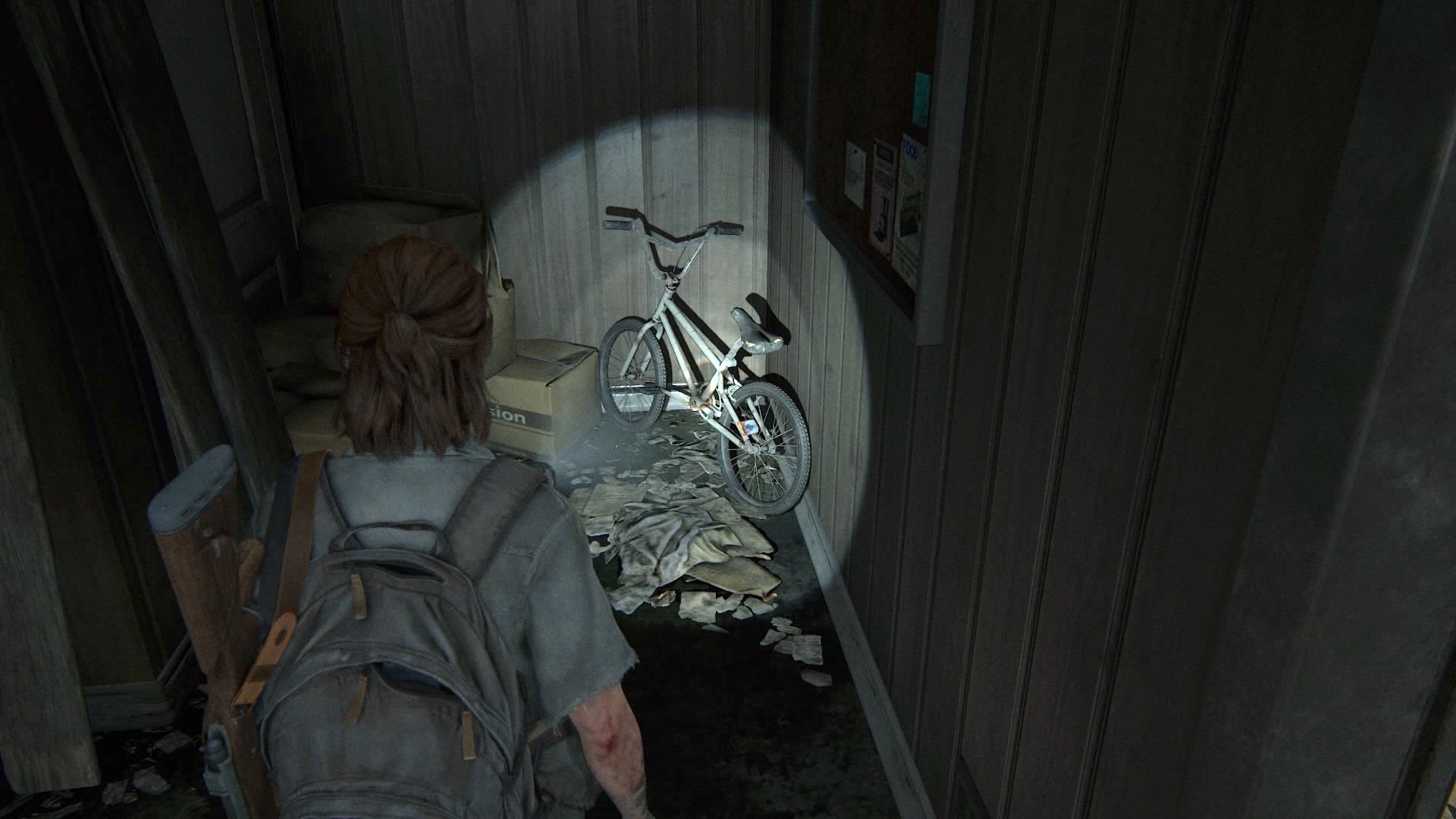 The ending
I hadn't read anything about the story of the game before playing. All I saw were two trailers. I wasn't expecting to play half of the game as Abby, so at the beginning I was a bit sloppy with equipping her. Overall I was exploring less in the second half. I just wanted to know how it ended! After the two timelines joined again at the movie theatre, after every chapter I was like "please don't let it end on this!". I could've been ok with the game ending at the farm. I was actually pretty sure it would. But then Ellie left again. I was hoping Ellie wouldn't kill Abby and vice-versa, so I felt like each of their encounters was force-fed-played to me. I didn't want those two to hit each other! So in the end I'm glad Ellie let Abby go. I'm still wondering wether Ellie knew that Abby was the surgeon's daughter. I'm guessing she didn't. Why didn't the two talk? Also, I'm glad that Dina is gone when Ellie returns to the farm. Ellie brought all of this upon herself and didn't deserve a happy ending.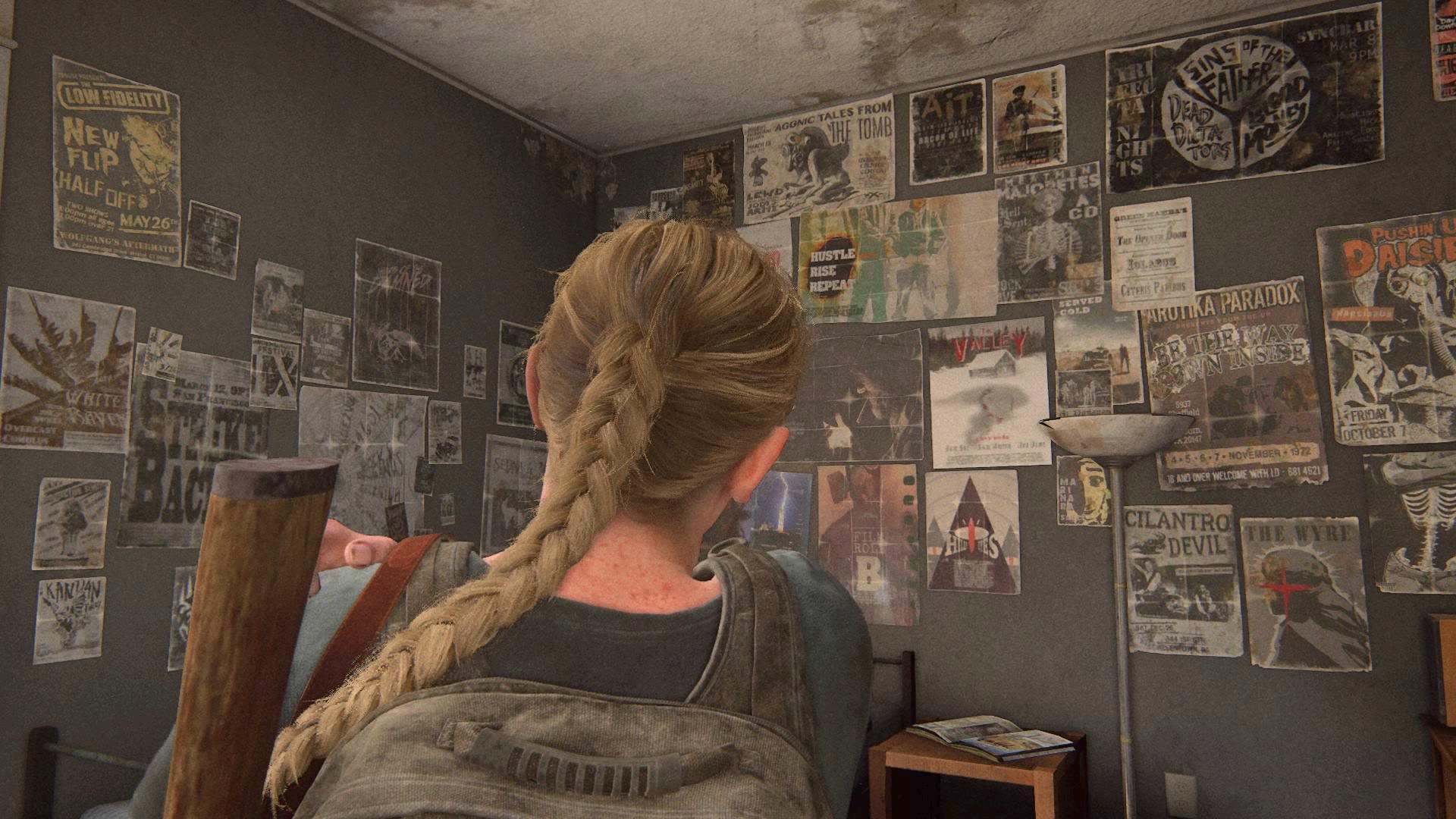 Online controversies
I heard that the game was a bit controversial, so upon finishing it, I went online. Oh boy… gaming culture… Apparently, manbabies haven't evolved much since Gamergate. It seems one of the issues was Abby's upper body strength. While playing, I did think "hmm that woman has big arms" but then immediately went on with "but that makes sense, she's kind of a soldier, she trains and lifts weights". You can search the Internet for The Last of Us 2 Abby muscles to see for yourself how insecure grown-up players react.
Another controversial character seems to be Lev. During my first encounter with Lev, I somehow immediately thought she was a girl and was confused when the other characters referred to her as "him".
Miscellaneous
Abby has bigger more effective weapons, but Ellie has a knife. That changes stealthing around so much! Why doesn't everyone always have a knife in their infested world? Yeah yeah, game mechanics.
Speaking of which, the car physics are so bad! I guess it's not as "easy" as mocaping people.
This game succeeded in doing what nothing and nobody has achieved in 20 years: make me grab my acoustic guitar and learn to play a song. At the beginning of the game, when Dina and Ellie arrive in Seattle, they come across a music shop and Ellie plays a song for Dina. I had goosebumps. The song, a cover of a-ha's Take on me, seemed easy enough to get back into playing the guitar (which I stopped after 5 years of weekly lessons). I found a nice video with tabs, and learned the song. The problems started with the singing. First of all, I can't sing, and second, there is an ever so slight delay between the chords and the lyrics. My brain cannot make it work. The plan was to post a video of me covering Ellie's cover, but I will spare you.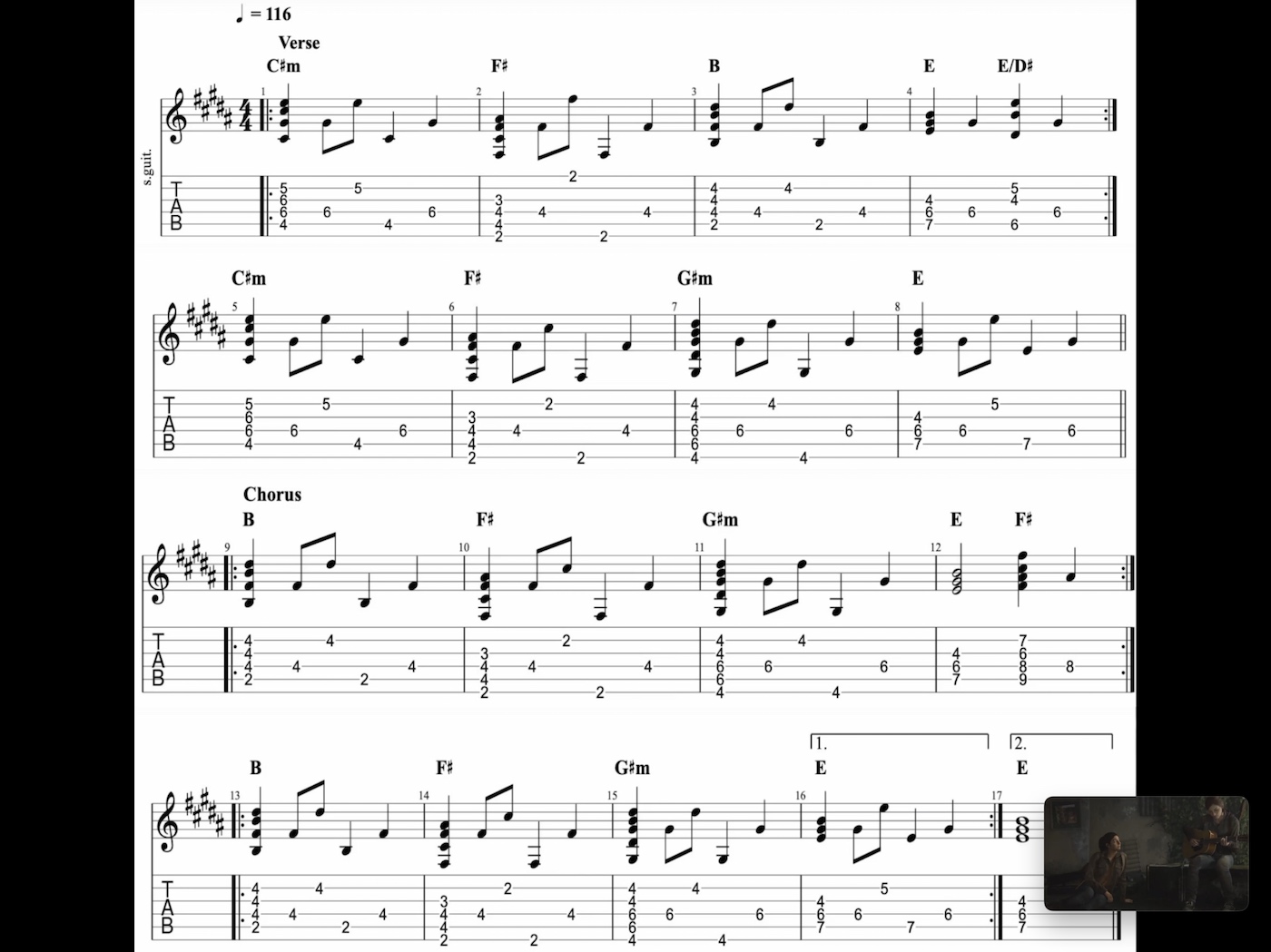 I read somewhere that making games like these is totally unsustainable, and it makes sense. The video games industry is already crap overall, so I can't fathom the amount of work that goes into a game like this. So, on one hand, I hope this won't be the last, but on the other, I wish the industry gets its shit together. In any case, thanks Naughty Dog.