Pictures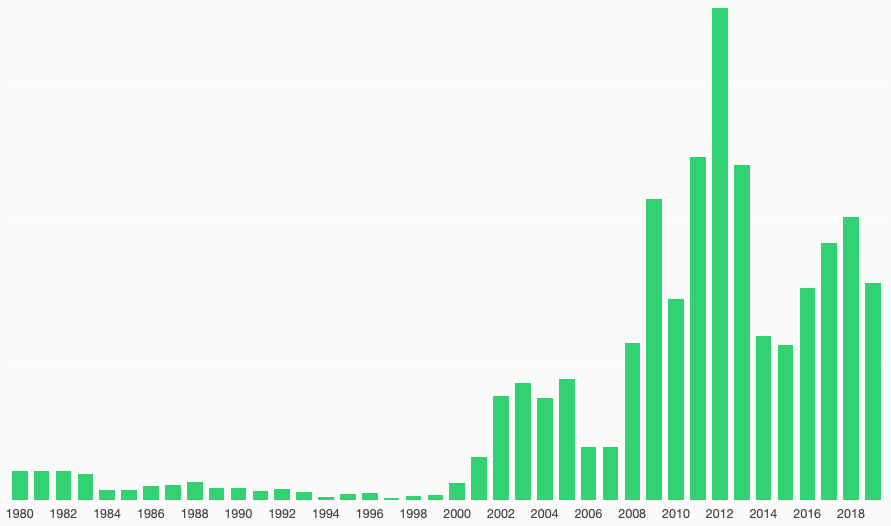 A bunch of comments come to my mind:
1980–1983: parents take more pictures of their newborns and toddlers I guess
2000: I got my first digital camera, a Sony DSC-S70. It was expensive, but the shop made a printing error in their mail ad. The displayed price was a couple of hundred CHF too low, so they were forced by law to sell it at that price. The proprietary Sony Memory Stick could only hold 4 MB, so I could not shoot at the highest resolution, and not many pictures at a time.
2008–2009: iPod Touch, then iPhone
2012: got a used Lumix GF2. I traveled a bit, and was probably in an overall happier mood than most other years
I have this weird goal of having no more than 10'000 pictures total. That's roughly 1 picture every 3 days for your whole life.