2022
2022 has been my first full year back in Zurich. After almost 4 years in Lausanne, and after being forced to change jobs, I moved to Zurich in December 2021. I found a really nice little apartment which also happened to be very close to the BMX trails. One of the reasons I preferred Zurich over Lausanne was precisely the BMX "infrastructures", so this whole apartment situation is just perfect. Needless to say, I spent many many hours of 2022 at the trails, either digging or riding. I also did a bunch of mountain biking. Never as much as I would want to, because I gave priority to BMX, but also because I got a bit unlucky, twice, this year. Read on to find out more!
BMX
I had a blast. The trails were running nicely from April till October. As usual there are always more people showing up for riding than digging. And it won't get better, as two of the most active diggers, Micha and Jochen, have left Zurich. Christian and Lukas will have kids soon, so they will be out for a while too, meaning that I'm more or less the only regular digger left. The plot on which the trails are was also sold this year. We knew from that start in 2016 that this was going to happen eventually, but it's still a bit sad to think that all this work of love will be gone in a couple of years.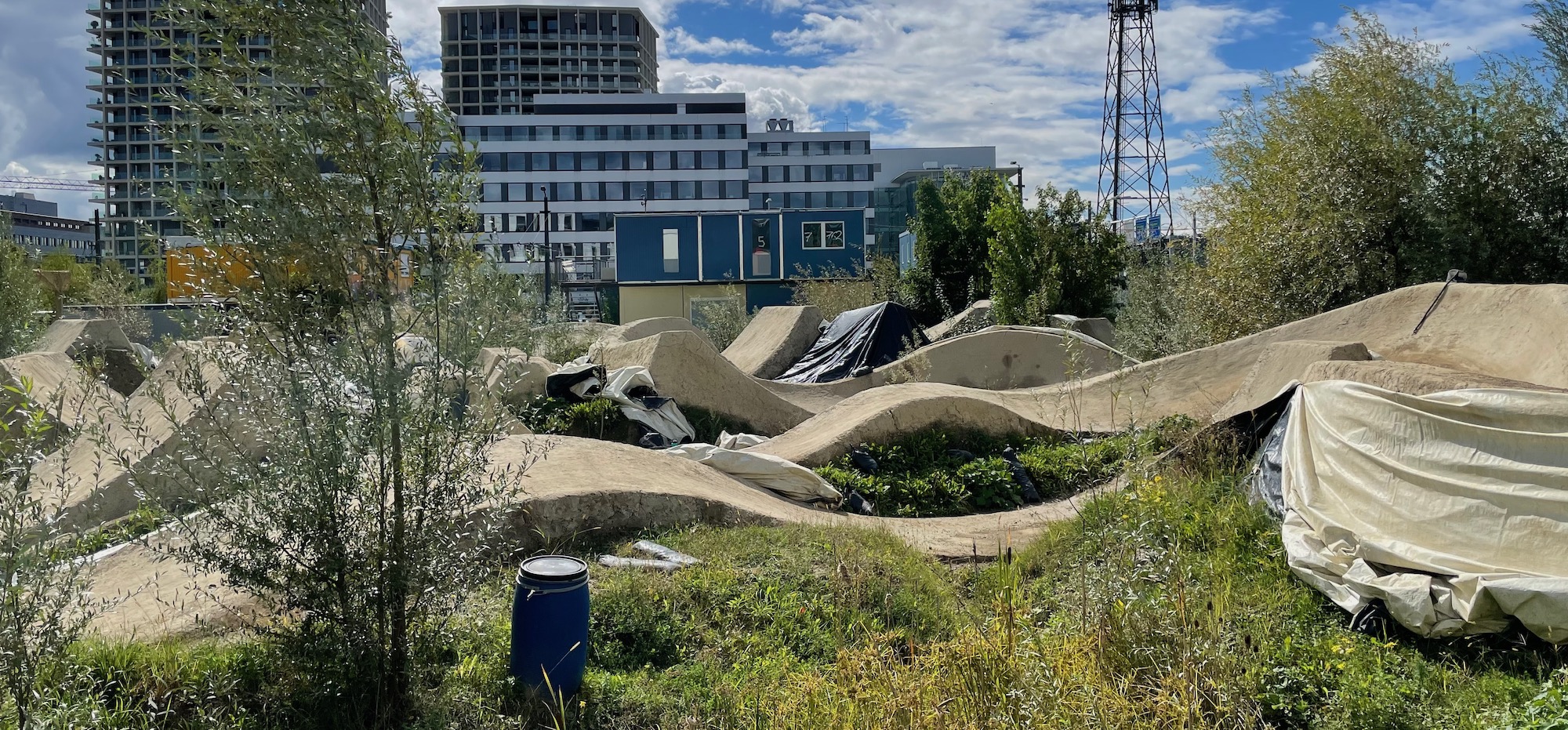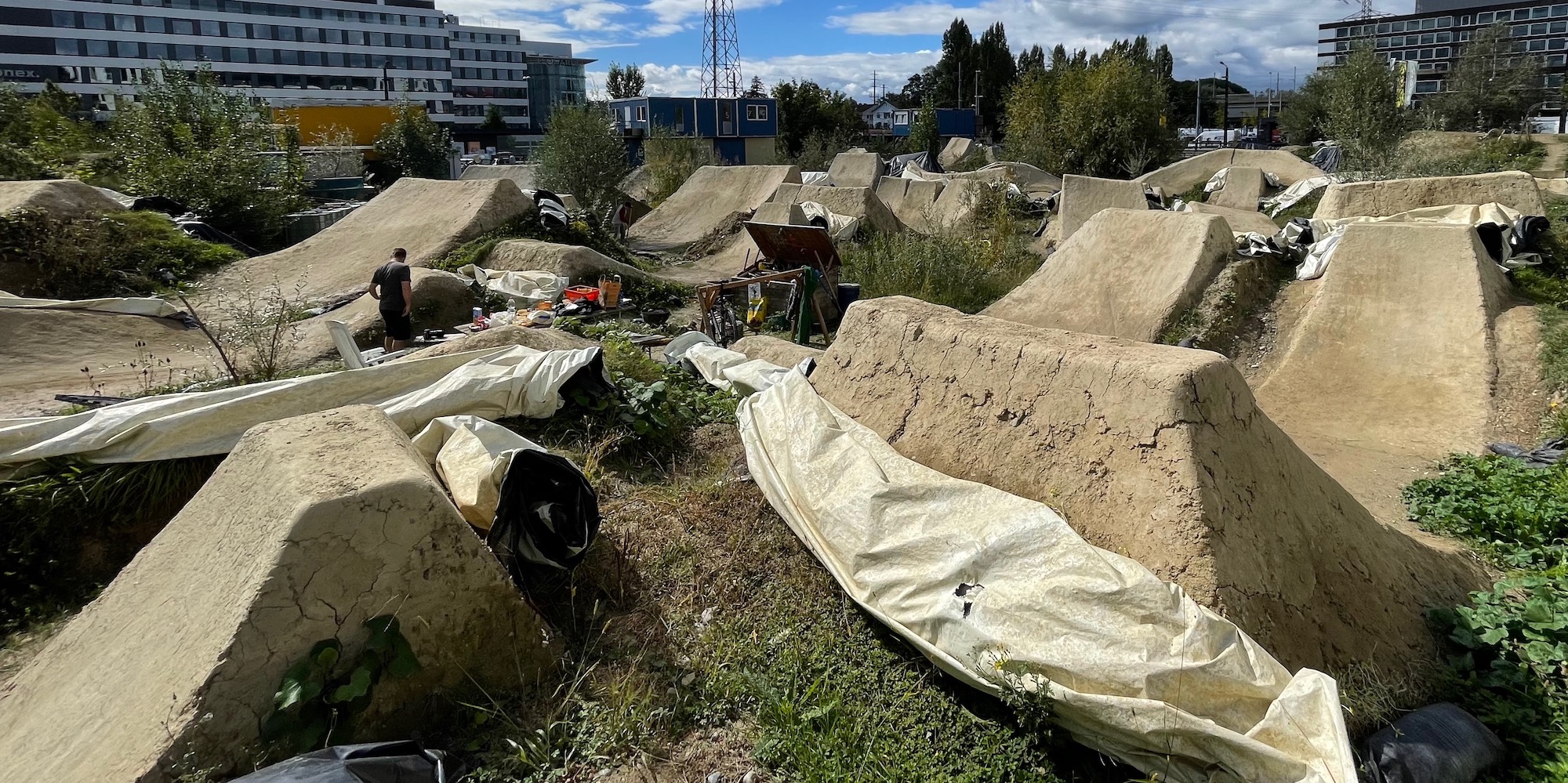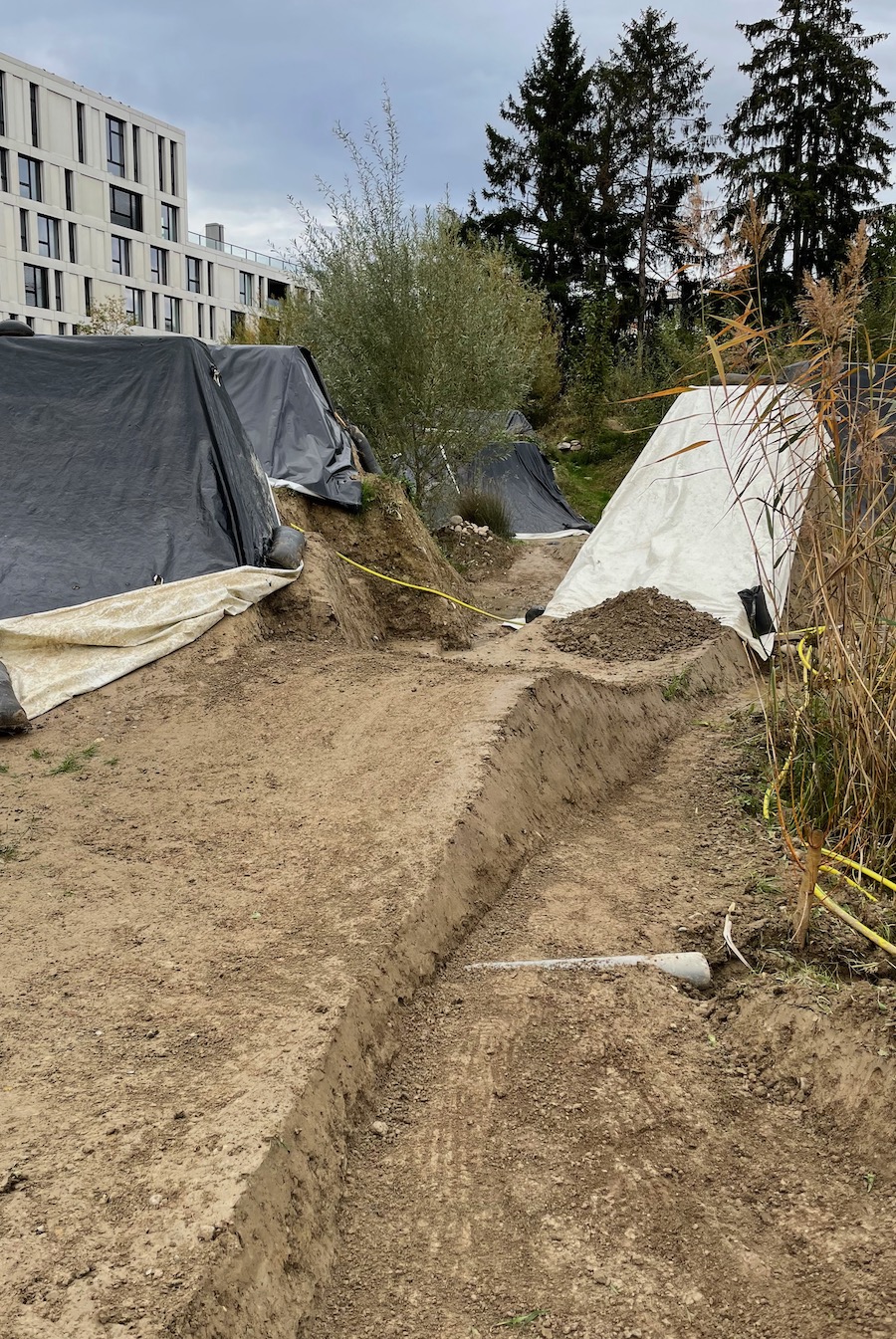 Among the many riders who visited in 2022, there were for example Kade Edwards and his girlfriend Tahnee Seagrave (who was in a clinic in Zurich taking care of a concussion), Claudio Caluori, …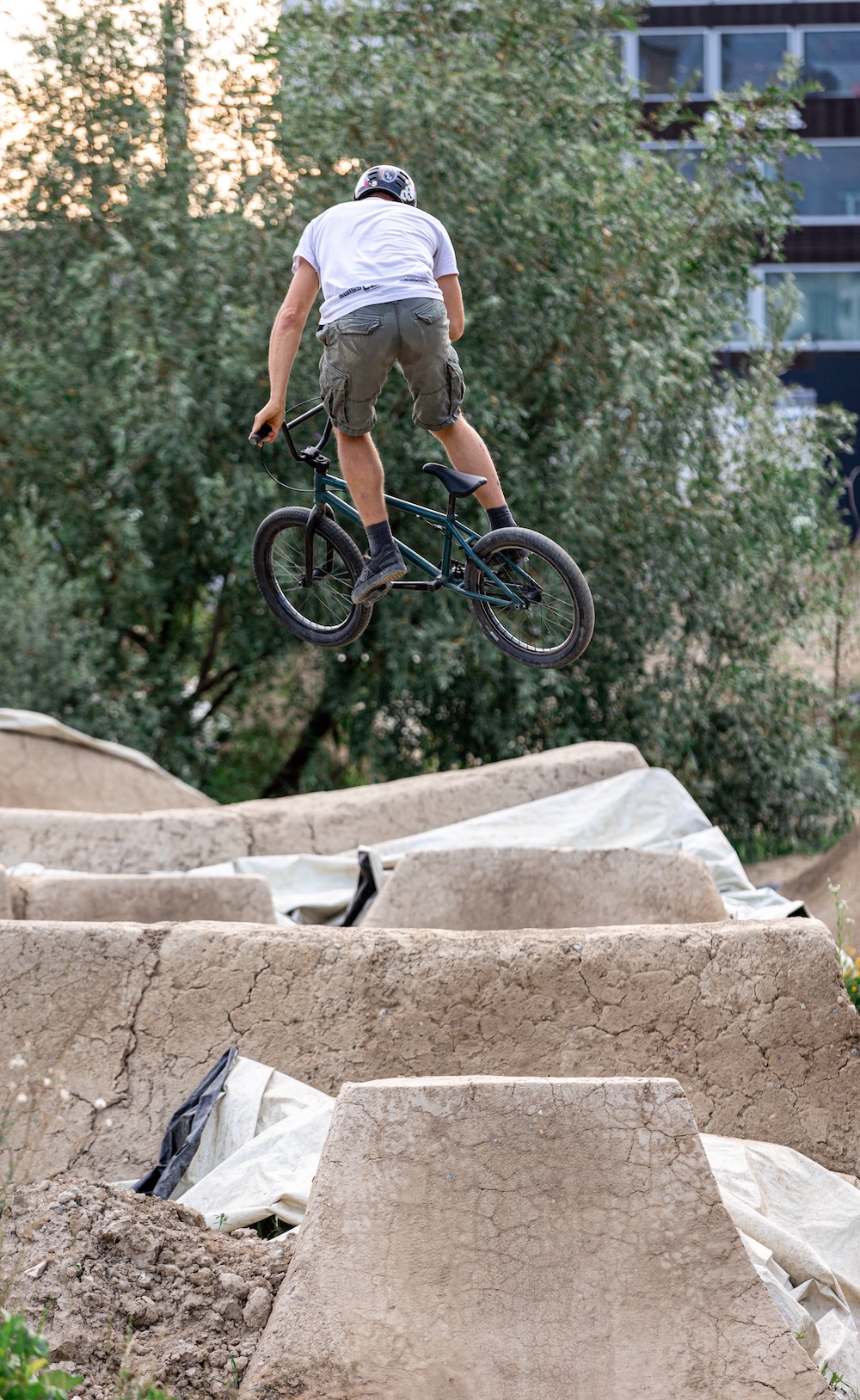 Mountain biking
Despite spending many hours at the BMX trails, I could clock in quite some quality time on the big bike as well. I went riding a couple of times with Rico, Gabriel and Fabian, and once with Thömä and once with Urs. Always good times. Last time I lived in Zurich, I was close to Üetliberg. Now I'm closer to Züriberg and Hönggerberg/Gubrist/Altberg, so that's where you would usually find me on a regular ride. But I also went to different places!
In April, when the weather is already quite warm in Ticino, I spent a couple of days in Lugano. My first and longest ride was an exact replica of the stupid mistake I did years ago. I guess not everyone learns from their mistakes.
In early May I took advantage of my job's full-remote work policy and spent some days at my sister's tiny holiday house on the shores of the Léman. The plan was to ride my bike a bit too, but the weather turned out to be crap. Applying the same remote work idea in Summer, I spent some days in Davos. Only weekdays to avoid crowded trails, I would work from 8:00 till 14:00-ish, have lunch, go ride, shower, have dinner, and work some more at night. It worked out ok, but still was a bit too schedule-ey. Next time, I might try working 50% only. The nicest ride in Davos was the descent from Gotschnagrat on Route 332: slow technical bits with big rocks, flowy trails through woods, and always nice views.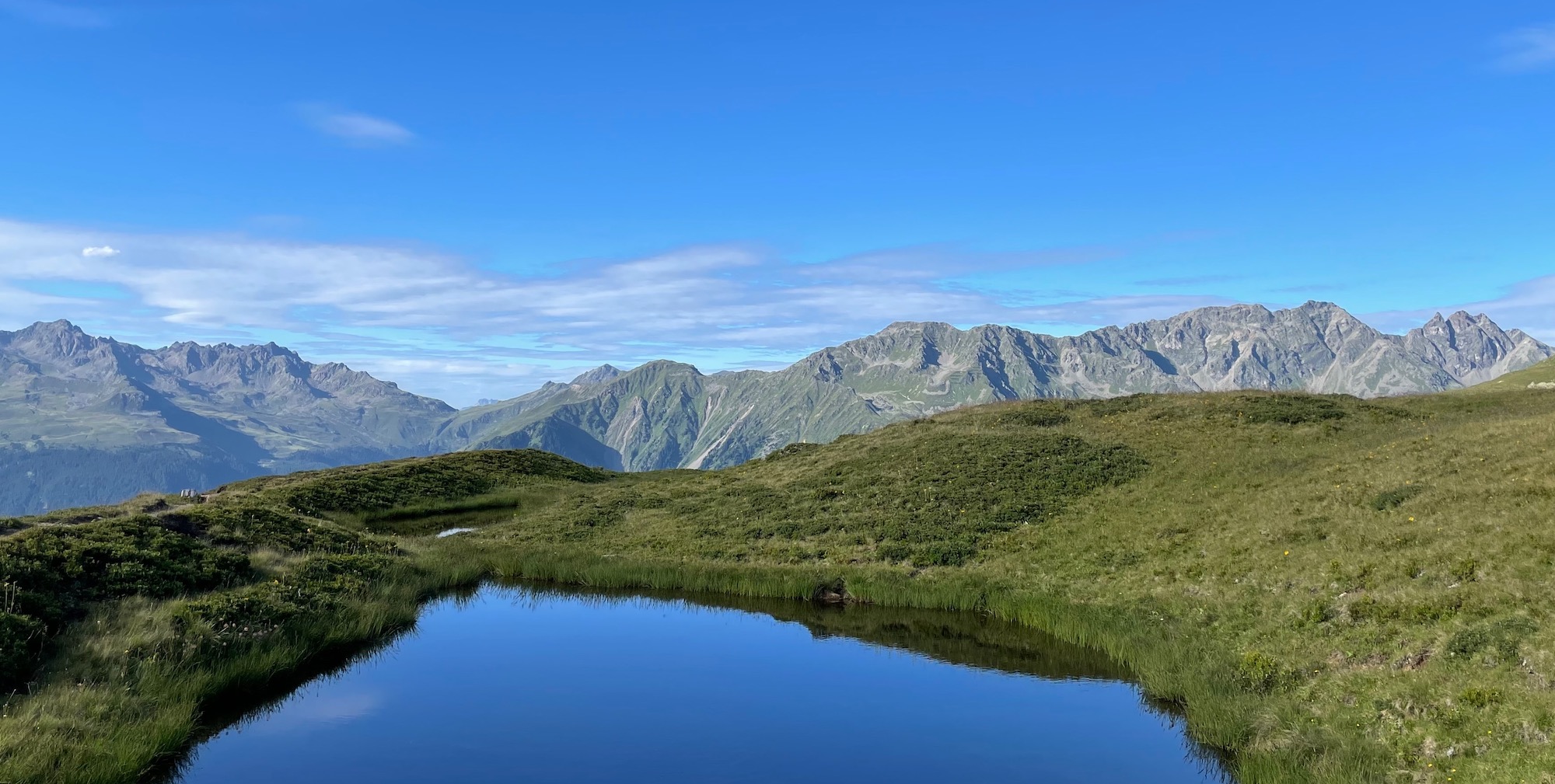 Rico asked if I would join him and a bunch of friends in spending a week in the South of France. I didn't know anyone, but they all turned to be great people. Rico and I brought our bikes and explored the surroundings a bit. To no avail. So one morning we drove north into the Alps and went on a 20km ride that, of course, turned into a 45km loop because we got lost. And this is France, not Switzerland, so no water fountains to calm your thirst, no cell phone coverage to figure out where you are.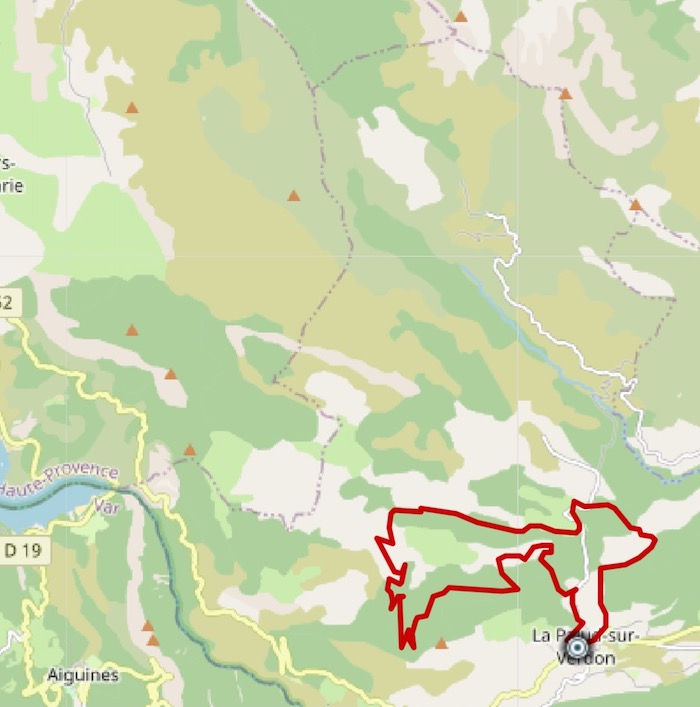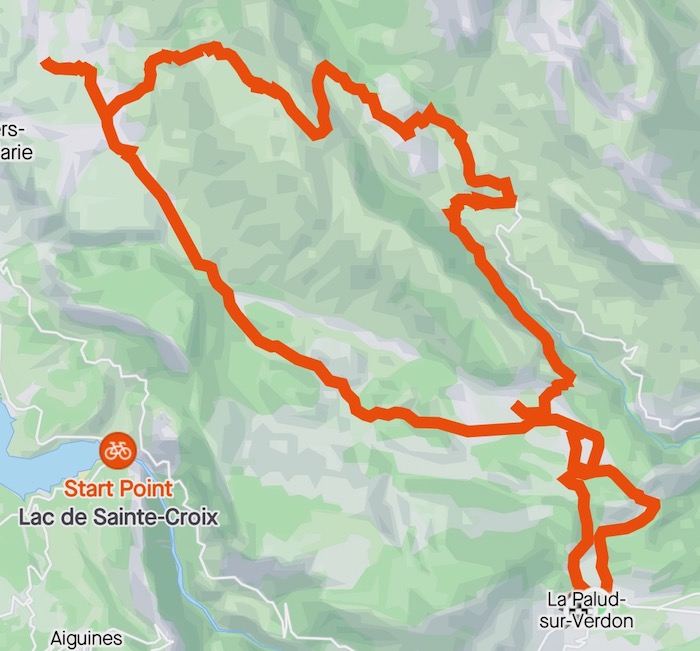 Dad asked me to do some house-sitting and garden-watering while he was away on vacation. So I spent a week in the Gruyère region, working normal office hours, then going on rides every evening. It was awesome. I finally did a tour I have wanted to do since I was a teen. It was complete shit, but I did it!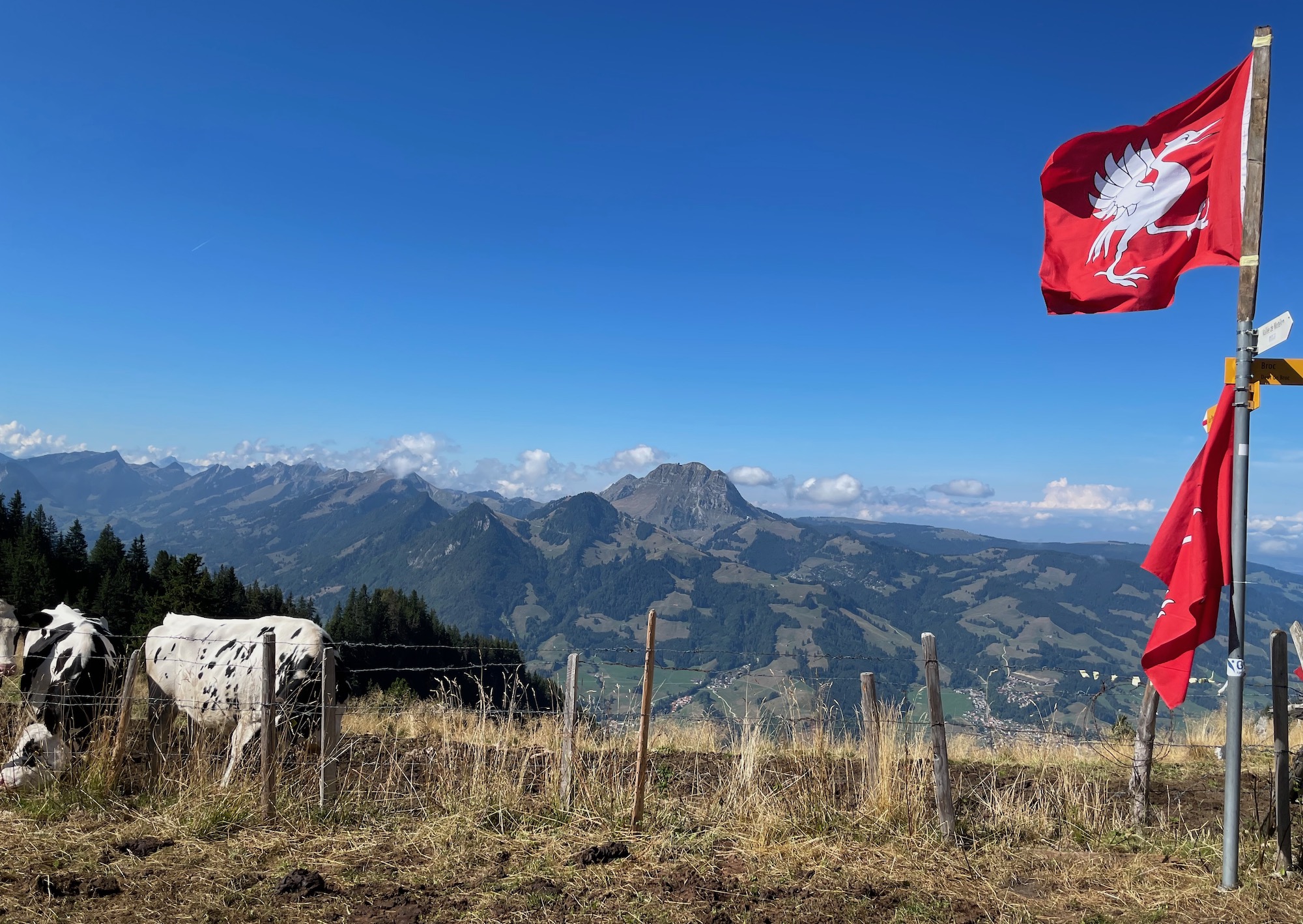 Here are my mandatory year over year Strava stats:
| Year | Time | Distance | Elevation gain |
| --- | --- | --- | --- |
| 2021 | 205h | 3024km | 73203m |
| 2022 | 126h (-38%) | 1603km (-47%) | 42632m (-42%) |
I was injured for 3 months in total, so a loss of 25% is easily explained. The rest is probably because 2021 was a bit exceptional.
Health
I hope 2022 did not show me how life after 40 is going to be. I started the year with getting my third Covid-19 vaccine shot, then actually getting Covid a couple of days later. It was fine. The only symptom I had was the loss of smell and taste, which is annoying, but not painful nor lasting. What really annoyed me is not knowing how I contracted the virus. I thought I was careful wearing masks, avoiding crowds, not meeting too many people, and doing my own contact tracing, but apparently I was not careful enough.
For a couple of years I have had small red spots in different places on my body. Last year I sank CHF 1000 into doctor visits and steroid-based skin creams, to no avail. Same story this year: I tried another doctor, this time got diagnosed psoriasis and given UVB light therapy for several weeks. All for another CHF 1000. The phototherapy kinda worked, but the spots are back now. I guess I'll have to live with that now.
I'm usually taking a day off on my birthday. This year I went on a local bike ride, but chose a descent I didn't know well. At one steep spot, I hesitated, stalled and OTB-ed[1]. I did a proper front flip several meters down, and somehow pinched my calf between the bars and the frame. Real hard. I had to walk with crutches for 10 days as it wouldn't swell down and hurt so bad. And of course, during exactly that period, my apartment building's elevator was broken. Little did I know that those meager 10 days of crutches were just a preview of what was to come.
End of October, Rico, Beni and I were going on a 6 hours, mostly downhill, enduro tour around Lenzerheide, Arosa, Chur. For me, it lasted 6 minutes. In a weird fall I still cannot fully explain, I dislocated my right foot, shattering the lateral malleolus and the lower part of the fibula. I got 2 surgeries, and will be using crutches till at least end of January 2023 (3 months) because I can't put more than 15kg of weight on my ankle. I will write more extensively about all this in a future post.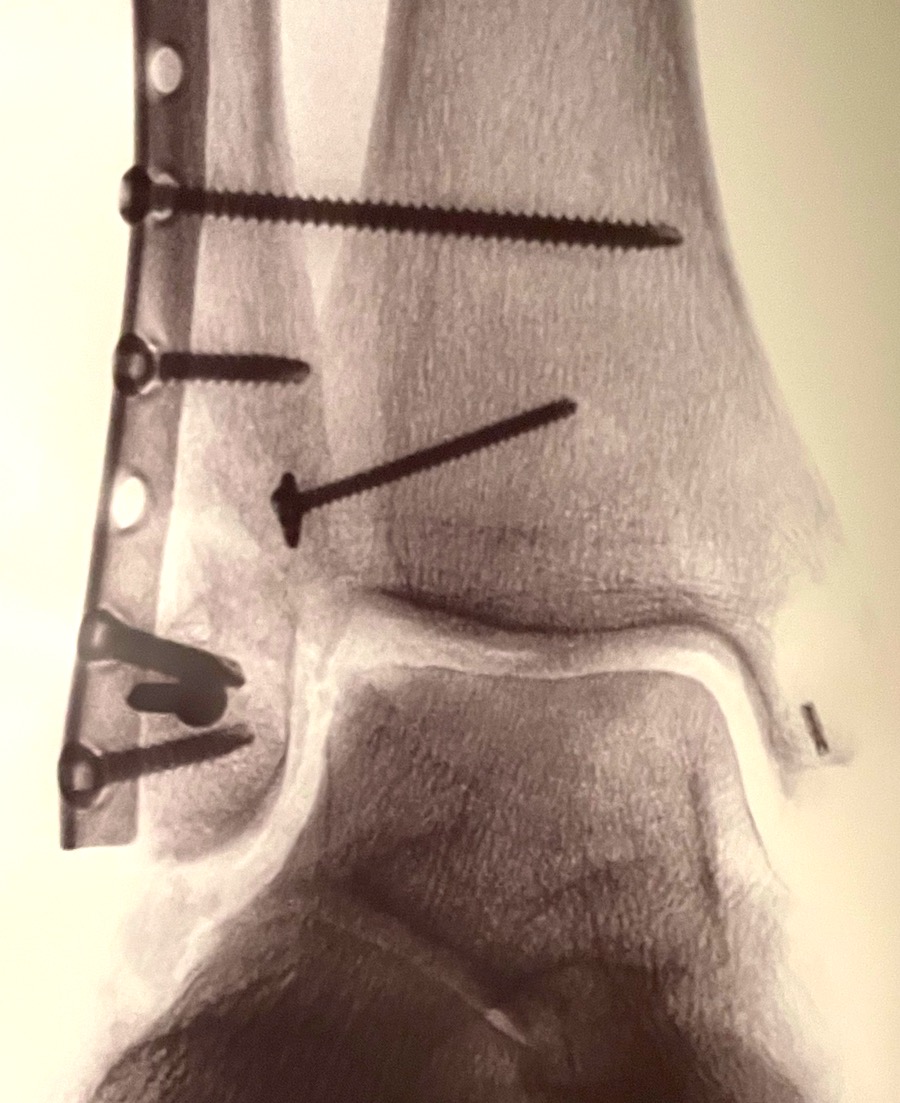 Consumerism
I did real good not buying too much stuff well into 2022, then all Hell broke loose. First, there's stuff that needed replacing:
Tires, cassette, chains for my mountain bike. Yes, chains plural. I need to change chains more often I think, in order to avoid having to change the whole rest of the drivetrain
bike shoes
AirPods Pro because the battery of my previous 4 years old AirPods was becoming unpredictable. I chose the 1st generation AirPods Pro over the 3rd generation (non Pro) AirPods because they were the same price but had active noise cancelling (ANC). I never had headphones with ANC, thought it was a gadget feature, but it's actually quite nice!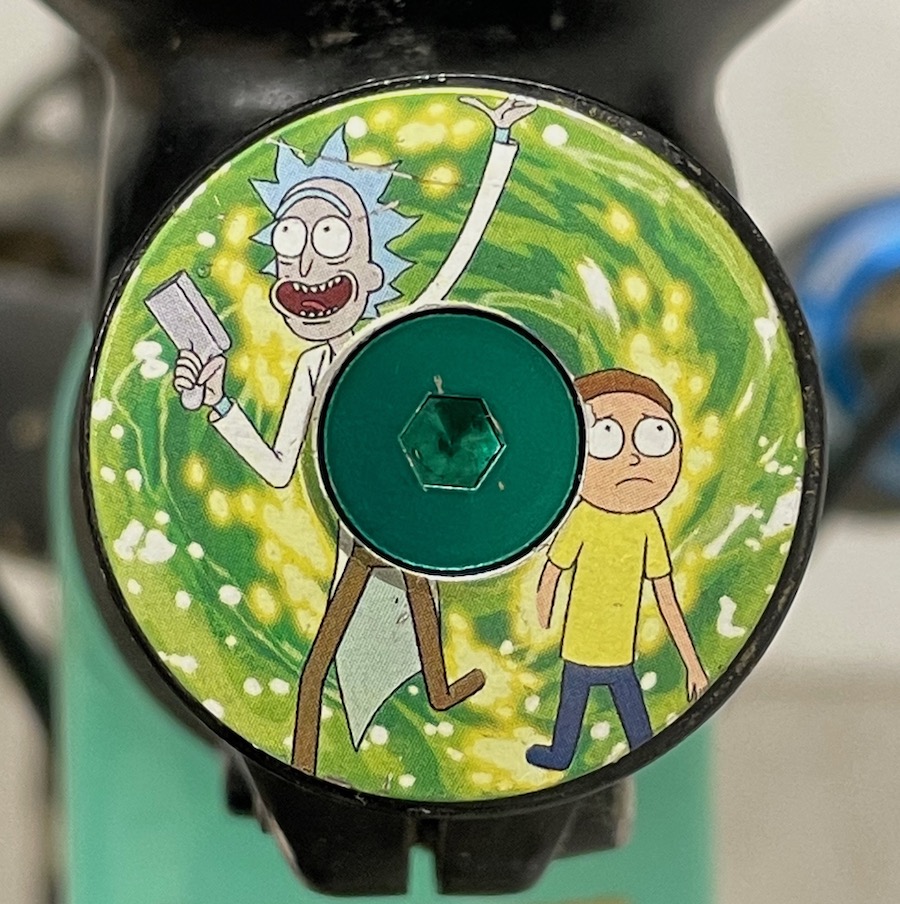 Then there's the long list of things I did not need, but still got:
a saddle for my Schwinn city/commuter bike. This expense is ok, it was a CHF 5 second-hand item
Last year I boasted that I didn't get any new LEGO set. This year however, I could not resist getting the Back to the Future Time Machine. No regrets, it is very nice.
I got various small things from Mash SF. I always liked their vibe. I even rode right up in front of their store last time I was in San Francisco, but didn't get in because I was afraid I would wanna buy everything. I held myself back and ordered some headset caps, some hats, and a bike jersey.
I got a yoga mat to do some stretching after bike rides. Guess how much I've used it? Not never, but close…
a metal 0.5L thermos cup. I wanted something bigger than a regular cup, and that would keep my drink hot or cold for a while. It came with a removable lid that I first thought was a pointless gadget, but that turned out to be super useful with crutches. Try carrying an open glass or cup or even a plate with your 2 hands also operating crutches. Best purchase of the year!
Andy Andersen's flight deck, but the teal version. Purely for home decoration purposes. My niece once told her mom that I have skulls everywhere. I guess there's some truth in that.
While on the topic of home decoration, I got a Swiss Trains Map poster because I like trains and maps. And it's supporting a passion project of some Geneva dude I once saw at a Creative Mornings gathering years ago.
some Vans slip-on shoes, replacing broken ones. I think they're my sixth pair. Most people probably think they look like shit, but they're so comfy!
For the better part of 2022, I was using an older MacBook Pro with 256GB of storage. For years now, I've been on the limit of my computers' storage capacity, so I decided to get a Transcend JetDrive Lite disk extension. Pretty cool thing, but I ended up using it only a couple of months because I got the latest:
MacBook Air. The perfect machine to replace my ten years old MacBook Air. Needless to say that the performance boost is quite dramatic, but also storage (1TB instead of 256GB), memory, etc. But the nicest is really the absence of fans. I'm still spending more time on my iPad than on my laptop, but I don't regret upgrading.
a most definitely dumb gadget I got for my new MacBook Air and my semi-new iPhone is the Belkin iPhone Mount with MagSafe. Never used it so far… but it is a clever idea for a nice macOS feature.
I bought a staggering total of 4 books. I've read 2 of them in very few sittings: what if 2 and Tomorrow and tomorrow and tomorrow. The other two I started but haven't finished yet. I ordered Engineering Management for the Rest of Us because I think I got a bit hyped up by my Twitter bubble. It is nice to get an inside into engineering management, but I really don't like management. The last book, Le guide de la répartie, was recommended during an episode of a talk show I watch. It is just plain bad.
While lying on my hospital bed for 2 weeks, I convinced myself that it is now time to finally get a PlayStation 5, 2 years after its release. One day Jay sent me an offer from an electronics store, so I ordered one. In 2009, with the PlayStation 3 that was my first HD console, I purchased my last TV. Now that I got a PlayStation 5 doing 4K, I obviously needed a new 4K-capable display too. But instead of going the TV route, with their annoying "smart TV" crap, I decided to get a simple monitor, the:
LG 48GQ900-B UltraGear 4K OLED Monitor (ugh! Asian electronics brands and their product naming!). At first I thought it would be smaller than my previous TV, but it's actually not! 47 inches before, 48 inches now. I don't understand half of the stuff it can do, I just don't care. The thing that bothers me though is that it seems I cannot play content with 5.1 channels audio through the monitor's speakers. If I use my 2.1 sound system or headphones, everything works fine. If I play PlayStation 5 games or videos on my Mac that have 5.1 audio, I cannot hear dialogs. It is as if the monitor doesn't understand it's getting 5.1 fed into it, but is supposed to give it back as stereo sound. I tried every single configuration option on the monitor (i.e. none), on the PlayStation and on the games themselves. To no avail. I contacted the LG support, and the dude was a bit useless and clueless. As I cannot find anything on the interwebs about this being a known problem, I guess it is normal. But definitely annoying!
Replacing my TV meant that I needed to find a way to connect all my old consoles to the new monitor. I lazily decided to go the most expensive route and shell out CHF 300 for the RetroTINK 5X Pro. It does an OK job for the Super Nintendo (colors are a bit washed out, everything is too light) and a pretty good job with all the other consoles. It works for my VHS player too.
I got the latest NOFX album named Double Album, to be added to my CD wall
Concerts
I have finally been to a punk show again! And none other than Good Riddance. I had a ticket for Rage Against the Machine playing in the original lineup, but the gig got canceled because the singer got injured. Then I had a ticket for Sick Of It All, but it was too soon after I got out of hospital and I didn't want to bother with the logistics of going to Kofmehl in Solothurn, deal with probably slippery floors with crutches, and avoiding drunk punks.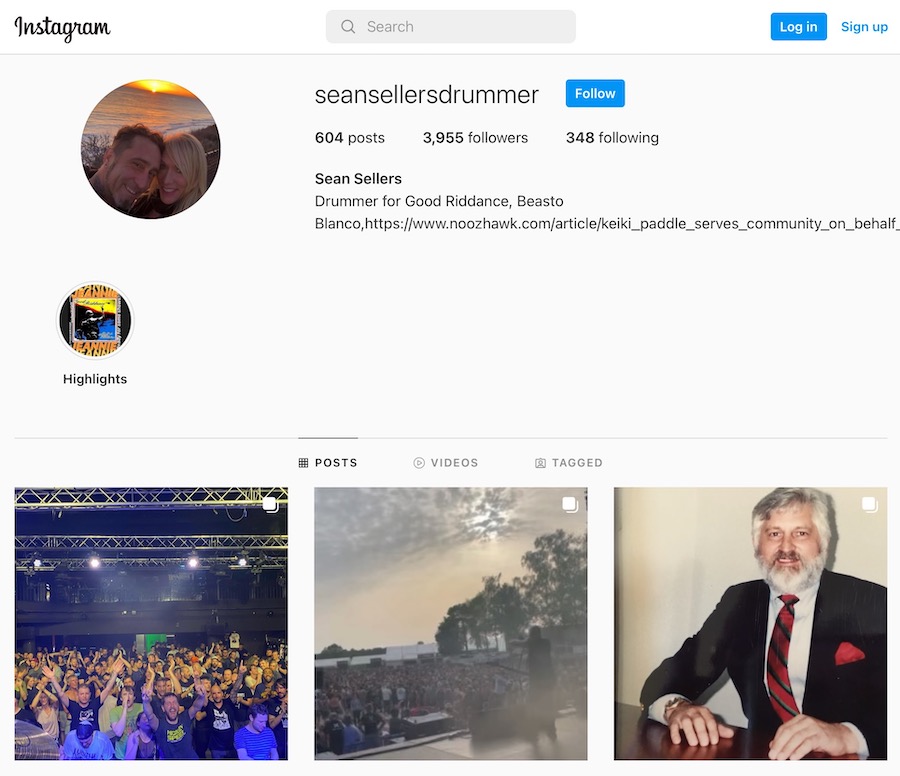 Like last year, I filled in my need for live music by watching YouTube…
Media
Games
I have again probably spent more time watching videos about video games than actually playing video games. Recently I got (back) into videogamedunkey's reviews, and found out he now does reviews with his girlfriend, and they're really good! For example: Understanding The Last of Us Part II.
Podcasts
I have now completely stopped listening to ATP and The Talk Show. I just can't be bothered anymore with Apple rumors, and the annoying american-ness of the hosts.
There are still a couple of podcast episodes I would recommend, about a wide range of topics, and in 3 languages:
Series
At first I thought I didn't watch much in 2022, but making the following list, it turns out it was just another year of heavy series binging. I still had some free Apple TV time that comes with buying an Apple product. I chose to watch:
Severance. Pretty good, I think I will watch season 2.
For All Mankind, season 3. Still ok, but I'm definitely hoping it will end sooner than later. The authors are running out of ideas.
Every year, the Swiss public television gets some sweet deals where they broadcast new episodes of a current show less than 24 hours after they're broadcast in the US. Of course with that time constraint, in original language with subtitles, which is just perfect for me. This year, they were showing House of the Dragon every Monday. I honestly didn't like the show. To much of the same as Game of Thrones, which makes sense of course, but executed worse and with more boring characters. And they changed many of the main actors mid-season, which I found quite jarring.
Last year, the Swiss television produced a fun show named Tschugger, and at the end of this year, season 2 was made available. They did things right, and ended the show after 2 seasons (probably for budget reasons, not because they chose to, but still).
While lying in my hospital bed, I subscribed to 1 month of Disney+. I watched:
After the free Apple TV and the paid Disney+ subscription, I continued my year of trying out platforms with 1 month of Netflix. It's running into 2023, but in 2022 I watched only Seinfeld. Finally! It's maybe a bit over-hyped, but for a late 1980s, early 1990s show, it's pretty solid, not too much awkward humor you couldn't bring nowadays anymore.
Then there's a bunch of stuff I watched via other means:
So, yeah, nothing I would absolutely recommend. Maybe it's just me being jaded though.
YouTube
I think I've never watched so much YouTube. I'm using it anonymously, i.e. not logged in, and often clear my browser history, but after 4-5 videos watched, the recommendations are again spot on. Some random things I enjoyed:
I found out about Jason Ellis. Crazy multi-faceted character!
any video with Andy Andersen skating
Arcane: Bridging the Rift is short documentary series about the making of my absolute favorite animated series
every day I watched 2 Bikes 1 Wheelchair 3000 Miles Across The USA. There's really not much going on, but it was nice following them along their journey. And I donated 100 bucks.
Dating
In early 2022, I had one date with Angela, but there was a mutual radio silence after that. Then in May, I finally got to meet my first dating app psycho: Lilia. I won't go into details. Lessons learned for me: 1) Carmen is probably the only person with whom it worked out to just be friends, and I won't suggest that anymore. From now on it's either we date or goodbye. 2) We all know that, but be very very, very clear about what you feel and think, and what your intentions are.
While the Lilia-SMS-one-sided-shitstorms were going down, I met Natalie. I really thought it would work out this time. Each date we went on lasted 5–6 hours, which I would consider a good sign. But I guess I didn't show enough enthusiasm, and when she came back from holidays in September, she told me she had given it some thoughts and didn't want to go on because "that little something" was missing.
I needed a break from the dating app drama for a couple of months. At the very end of the year, I got on a date again. Nina and I will for sure remember it, because we were both on time, but at 2 very separate locations due to a funny misunderstanding.
Miscellaneous
On one of my dates with psycho Lilia, we went indoor surfing at Oana. It was fun! The speed of the water looks super scary at first, but I managed to stay on the board longer than an average beginner. You get about 5–6 tries per session, which isn't much, but it's actually quite tiring, probably because your body is a bit tense.
Rico invited me to try out motocross. It was fun too, but way more complicated that I thought. I owned a motorbike for a couple of years, so I kinda know how to handle one. But motocross is a whole other game. I also thought that my BMX and mountain bike background would help a bit. It probably did, but not as much as I would have liked. There's just too much to manage: the terrain, the braking, gears, gas, body position (standing, sitting, foot positions). I would love to try again with those fancy e-motorbikes that are coming out.
To everyone's surprise, maybe even his own, casanova Alex got married in Summer. It was so great to see the whole Geneva BMX family again. Such an eclectic bunch. I had a great time during the wedding, except for the two times I had to escape the outdoors party to go for a self-hating-why-can't-you-have-fun-like-everybody-else walk in the darkness. Even notorious weirdo Léa was making fun of me not drinking and dancing. Some things will never change.
It's weird when you get invited to your first weddings when you're in your twenties. Well, it's even weirder when the first people your age are divorcing. Corinne and Gabriel separated after a solid run of 15-ish years together. It sucks, but I think it's part of the game. It's actually weirder to stay with the same person till you die, like my grand-parents who were together 70 years. Can you imagine?
I'm still "learning" Arabic with the Duolingo app. According to their stats, I'm a top 7% language learner (down from 2% in 2021). But I'm really just doing 1 lesson a day, which amounts to about 5-10min, and not getting anywhere. Which is fine. My initial goal was to learn a bit about another alphabet, and I think that goal has been achieved.
Epilogue
As much as everyone and the media were claiming that Covid-19 was history in 2022, for me it was and is not. I'm still uneasy in crowded places, still wear a mask in public transportation. But I've done more "social" activities. Overall, it's been an ok year I guess. Being injured 3 months out of 12 sucked, but it's part of the game. I had a lot a quality time with friends, saw some old faces again, seen my closer family a bunch. And I mostly enjoyed my job.
I have zero plans for 2023. As it should be.
Embrace the suck. Move the fuck forward.
---